The drama unfolding between Joy Nuneih Ex-MD of NDDC And Senator Akpabio, Minister of Niger Delta Affairs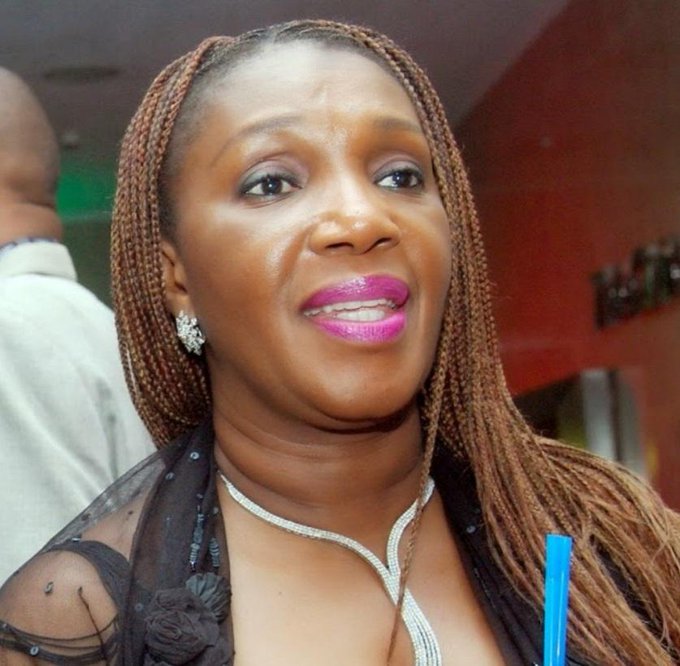 The former Managing Director of the Niger Delta Development Commission, NDDC, Joi Nunieh, has on Monday, said that she slapped the Minister of Niger Delta Affairs, Godswill Akpabio, for sexually harassing her.
She said: "I slapped him. He tried to come on me. I am an Ogoni woman, and nobody messes with me. I showed Akpabio that Rivers women do not tolerate nonsense."
Nunieh made the revelations while fielding questions from a team of Arise TV Journalists, on its programme, The Morning Show.
Meanwhile the Chief Protocol Officer to the Minister of Niger Delta Affairs, Mr. Kufre Okure Inima has been arrested by the Criminal Investigation Department (CID) in Abuja, in connection with the controversies surrounding the Niger Delta Development Commission (NDDC).
Mr Inima is said to have been arrested in the early hours of today for allegedly disrupting the interview of the Former Acting Managing Director of Interim Management Committee of the Niger Delta Development Commission, Mrs. Joy Nunieh by Channels TV.
Mr. Inima popularly known as Kokoti is accused of hiring thugs and hoodlums to disrupt Mrs. Joy Nunieh's interview in Abuja.
Recall that Mrs. Nunieh had made some damning allegations against the Minister of Niger Delta Affairs, Senator Godswill Akpabio shortly after she appeared before the Senate Ad hoc Committee investigating NDDC.
The scene is getting interesting as Dr Cairo Said on Channels TV that one "Doctor Ufuoma" is currently training doctors across the Niger Delta on how to protect themselves from Covid-19, this to some analysts further confirmed the allegations by the erstwhile IMC's chairman against Senator Godswill Akpabio.
A Cross section Of Niger Deltans Reacts:-(Names withheld since we did not obtain their permission to share their response)
''What a twist to this sordid bizarre corruption drama. Sexual harassment allegations in the midst of misappropriated ₦40b. Hope Niger Deltans, especially the masses are following their monies meant for development trail.''
''We are talking about corruption and this woman is changing the narratives to unrealistic sexual harassment that she knew will definitely bring sympathy and forgetfulness to the main issue''
''instead of this 2 individuals to focus on the allegations and issues that concerns the nation, they're here, washing their dirty linens in public''.
''Story for the gods. All the people are interested in is how public fund was managed under your leadership and supervision. All private matters should be set aside for now.''
''I'm here waiting to know more about the real issue, which is public fund mismanagement that brought about all these shenanigans. Na the Niger Deltans' money matter to me here not all this one.''