Two persons are feared dead after a helicopter crashed into a building in the Opebi area of Lagos state on Friday, August 28. The cause of the accident is yet to be ascertained.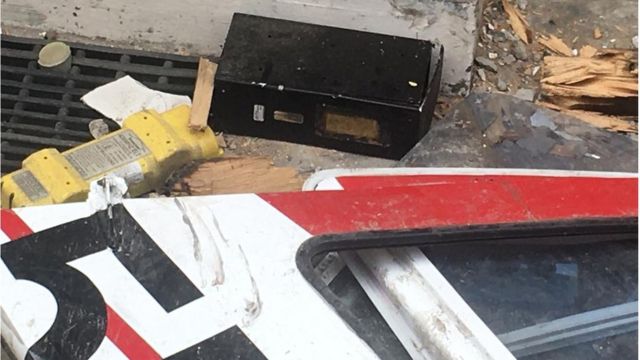 The incident occurred at about 12. 30pm, at 16A Salvation Road, Opebi, Lagos.The Lagos State Emergency Management Authority (LASEMA) has confirmed that the helicopter, which was carrying three passengers, claimed two lives while one is in the intensive care unit at the Lagos State University Teaching Hospital.
Director-General, LASEMA, Dr Olufemi Oke-Osanyitolu, said, "We have deposited the two bodies in the mortuary.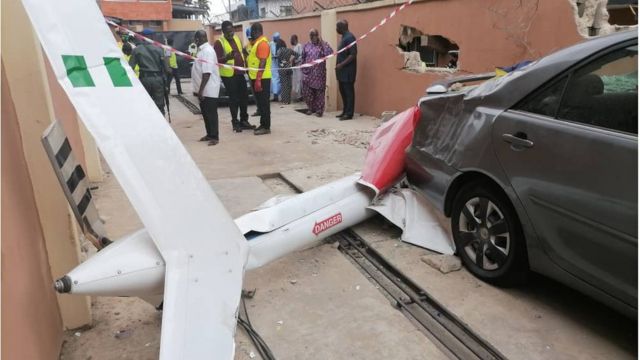 Quorum Aviation has identified the three victims of the accident. It noted that those aboard the crashed helicopter are its crew members. This was contained in a statement issued by the company after the crash on Friday."We have been made to understand that nobody in the building, nor in the vicinity was injured for which we are grateful. In accordance with aviation regulations, the AIB has taken over the investigation process. We hereby ask members of the public to await the outcome of the investigation.
Quorum Aviation Limited (QAL) is an Aviation and Logistics air transportation company. The company operates both Rotary (Helicopters) and Fixed Wing aircraft.