Lufthansa Airline may have  has resumed its flights operations to Port Harcourt More than one year after it suspended its flights operations from Port Harcourt international Airports. With The listing of port Harcourt in its flights operation Booking online Monday The 12th April 2021 Will Mark exactly 392 day after it stopped flying the Port Harcourt route.
Port Harcourt Intl
@PHCAirport.
Smiles will be safe
and very happy,
when your next trip to Port Harcourt will be taking place this week after 392 days away! See you again real soon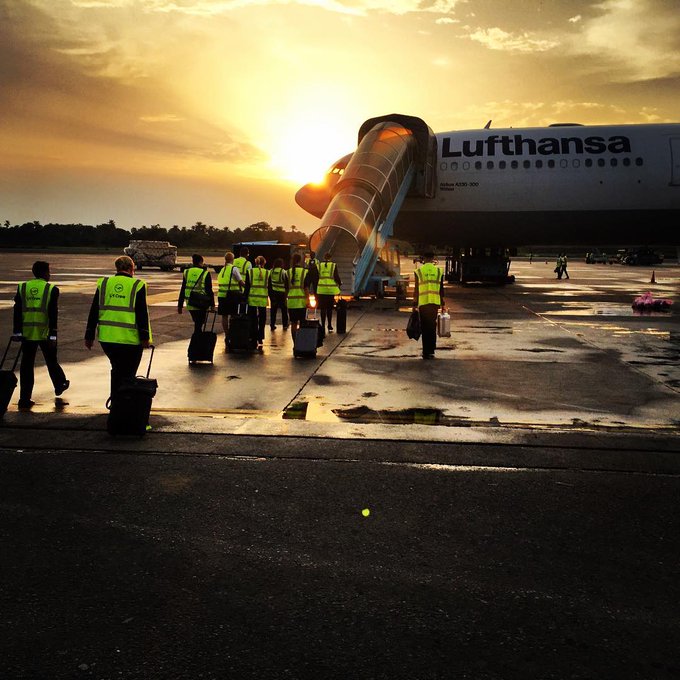 Flights Operations Where suspended by Federal Government eight months ago  but Lufthansa returns from its suspension due to Coronavirus pandemic. The Port Harcourt International Airport ,PHIA, allows direct air connections between the country and major destinations around the world. The first Lufthansa flight arrived in Lagos on Thursday, 03 December 2020.
On its webpage to confirm booking of flights It says – "State-of-the-art entertainment, in-flight meals and advance baggage check-in are standard on all flights to make your flight from Frankfurt to Port Harcourt as pleasant as possible.  best fare finder can help you search for the best value to your holiday destination. The most inexpensive flight from Frankfurt to Port Harcourt is available for 758 € in April 2021. This is according to the flights management
Adenike Macaulay, General Manager, Nigeria & Equatorial Guinea Lufthansa Group Airlines, said, "All intending travelers to Nigeria must have tested negative for Covid-19 as PCR test in the country of departure pre-boarding. The PCR test must be done within 120 hours before departure and preferably within 72 hours pre-boarding. International travelers will require a second test to be done in Nigeria, seven days after arrival.