Christian Fathers in the Catholic Church are today Marking  FATHERS DAY all over the World.
Known as Fathers Sunday, the day is set aside by the Church to celebrate, Honour and encourage Fathers and Father figures on their responsibilities. Let's appreciate the father's for once. My dad is the best father in the whole world. Forever in my heart my beloved Hero may your soul continue to rest in peace. Amen, Many fathers have fallen in the struggle but they are our fallen heroes, evergreen in our mind, God bless the living and the souls of dead fathers.  My husband is the best father in the world, a Soul mate and An Awesome Dad to his Children. The sacrifice is enormous
may God bless every good father the sacrifice is awesome
Mass will be celebrated in all the Catholic Churches to mark the day.
Meanwhile the Catholic Bishop of Awka Diocese Most Reverend Paulinus Ezeokafor has charged fathers to emulate Joseph the husband of Mary and father of Jesus Christ who he noted performed his function well as the head of the family.
Speaking in a telephone interview with Abuchi Nwozor on the significance of Fathers Sunday which is being celebrated in all the Catholic Churches today, Bishop Ezeokafor called on fathers to be alive to their responsibilities, reminding them of the need to always take care of their wife and children.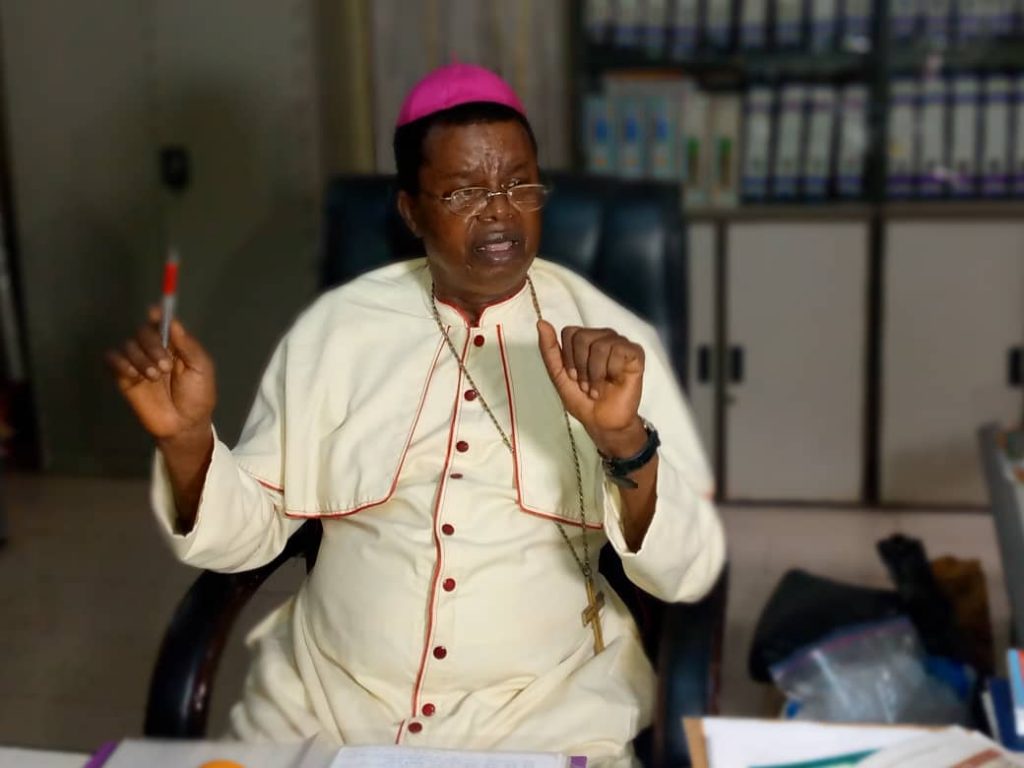 Most Reverend Ezeokafor urged Christian fathers to always take pleasure in discharging their duties as the head of the family.
Bishop Ezeokafor charged fathers to always pray together with their family members reminding them that as fathers they are the Pastor of their various families.
Meanwhile, the Parish Priest of Saint Theresa's Catholic Church Nibo in Awka South Local Government Area, Very Reverend Father Sylvester Dunu, has charged fathers to be more committed and faithful to their duties.
In an interview with the ABS, Very Reverend Father Dunu, maintained that as Saint Paul advised, fathers should be prayerful, reminding them of the need to always encourage their wife and Children to take active part in Church activities.
The Catholic Priest advised fathers to always live lives worthy of emulation in order to win more Souls for Christ.
A Catholic faithful, Chief Emeka Okonkwo said that Fathers as the head of their various families should take pride in their position in addition to making their functions alive.
Chief Okonkwo called on Fathers to always invest in the education of their children to secure a bright future for them.