Actress, Yetunde Bakare has taken to her Instagram page to cry out over how disgusting the video of Lagos girls having sex with dogs are.The video which went viral on Thursday 28th, April 2022, has been trending ever since on the street of Twitter as a lot of people have condemned such abominable act.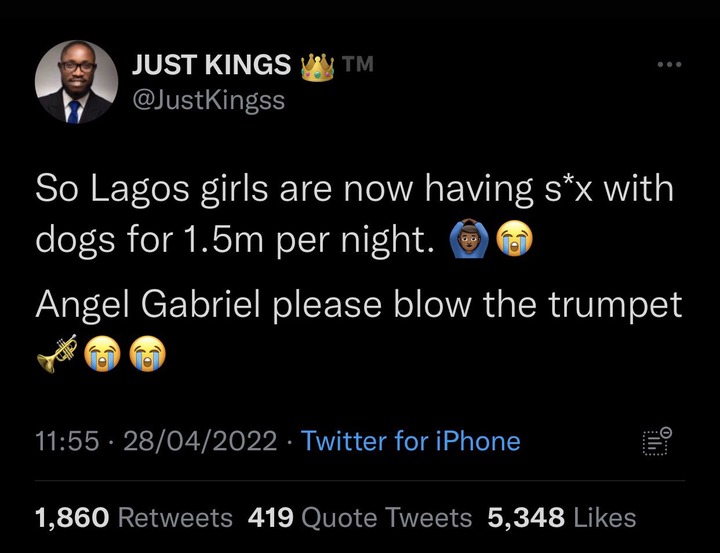 Comments: the major problem in our contemporary society is that we have lost our social values. love for riches and material things has displaced integrity and morality, fear of God has disappeared completely!
Screenshots, chats, photos and videos have been trending on Twitter since yesterday alleging that some ladies in Lagos state are sl**ping with dogs.
The chats claim that some girls are making as much as N1.5 million just to sl**p with dogs.
In one of the chats that trended, a lady narrated how she started the habit.
According to her, she had gone to meet a client who introduced her to the bad habit.
She started doing dogs, but noticed that having it with dogs made her smell.
According to the lady, she contracted infection that refused to heal.
She used the money she got from the act to treat herself to no avail.
See screenshots below: