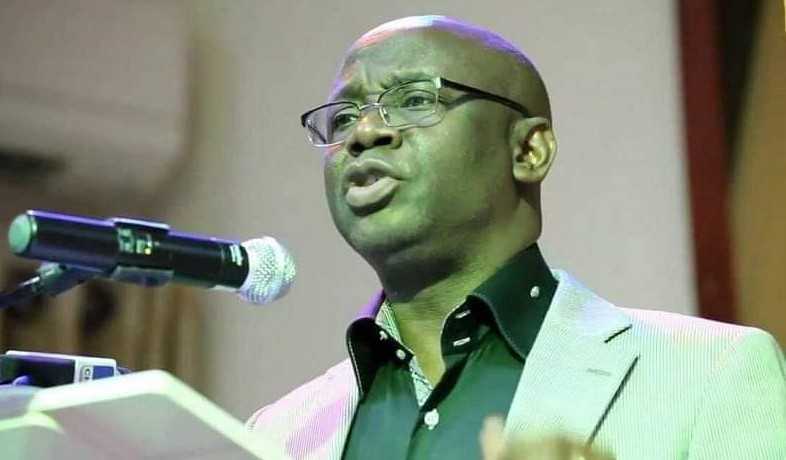 2023: Atiku, Peter Obi, Tinubu And Kwankwaso Will Not Emerge- Pastor Tunde Bakare
A card carrying member of the ruling party, APC, Pastor Tunde Bakare has berated Bola Ahmed Tinubu, the presidential candidate of the APC for what he termed a destructive entitlement of presidential aspiration. The controversial pastor spoke up in a broadcast, where he described the "Emilokan" candidate as self destructive and said that such a person with such mentality would definitely evade any opportunity to speak to Nigerian either to a Townhall meeting or debate.
In an explosive sermon on Sunday, Pastor Tunde Bakare, says no presidential candidate on parade for Nigeria's presidential election will emerge, declaring that "new good candidates will emerge."
He asserted, "Before we cast any vote, a new breed without greed will emerge."
Nigerians are billed to elect a new leader on February 25 but Mr Bakare, addressing congregants at his Citadel Global Community Church, said "old candidates will perish."
Four candidates, Bola Tinubu, 70, of the ruling All Progressives Congress; Atiku Abubakar, 76, of Peoples Democratic Party; Peter Obi, 61, of Labour Party and Rabiu Kwankwaso, 66, of the New Nigeria Peoples Party are considered as leading the pack of 18 presidential candidates across political parties.
But Mr Bakare, who lost the APC ticket to Mr Tinubu in their party's primary election in June 2022 asserted that: "All these four horses of the apocalypse running up and down are going nowhere, "He declared further that "there's going to be a resurgence, a new thing will happen and God will give Nigeria two people, two opportunities to choose to move the nation forward."
The fiery preacher recalled how he predicted the downfall of the 1993 democratic experiment with the SDP and the NRC and the subsequent death of the former head of the county's military junta in the 90s, General Sani Abacha, who died pursuing a self-succession plan.
Mr Bakare probed the congregation: "Do you remember that prophetic word? I said to you SDP will fail? NRC will lose, be cut off and swallowed up? The military will fall? Did it happen?" He then declared, "Verdict 93, our God reigns!" adding, "verdict 2023, Nigeria wins! "He continued, "If anyone in PDP asks you how can that happen, if anyone in APC ask you how can that happen, 'we have done primaries, how can that happen?' There will be secondary, do you understand me?" Mr Bakare said.
Listen to parts of Mr Bakare's Sunday message here: