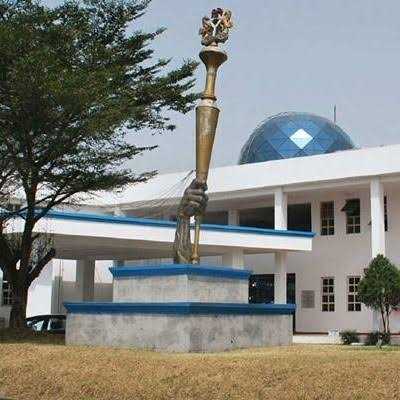 25 Rivers Lawmakers Led By Hon. Martins Amaewhule Sat, Urge Police To Investigate Burning Of The Chambers
Twenty-five lawmakers of the Rivers State House of Assembly led by the Speaker Martin Amaewhule held a sitting at the Assembly Complex, early this morning. Our correspondent gathered that the lawmakers successfully deliberated on two items concerning the suspension of the strike by the Parliamentary Staff Association of Nigeria, PASAN.
According to #NigeriaInfoFM news correspondent, The lawmakers also asked the Police to prosecute the burning of the chamber. Four police vans are stationed at the entrance of the Rivers State House of Assembly complex. No vehicular and human movement were allowed on the Moscow road axis of Port Harcourt during the sitting. Our correspondent reports that some senior police officers locked the entrance of the State House of Assembly complex after the sitting. More police officers have now been deployed at the gate of the Assembly complex.