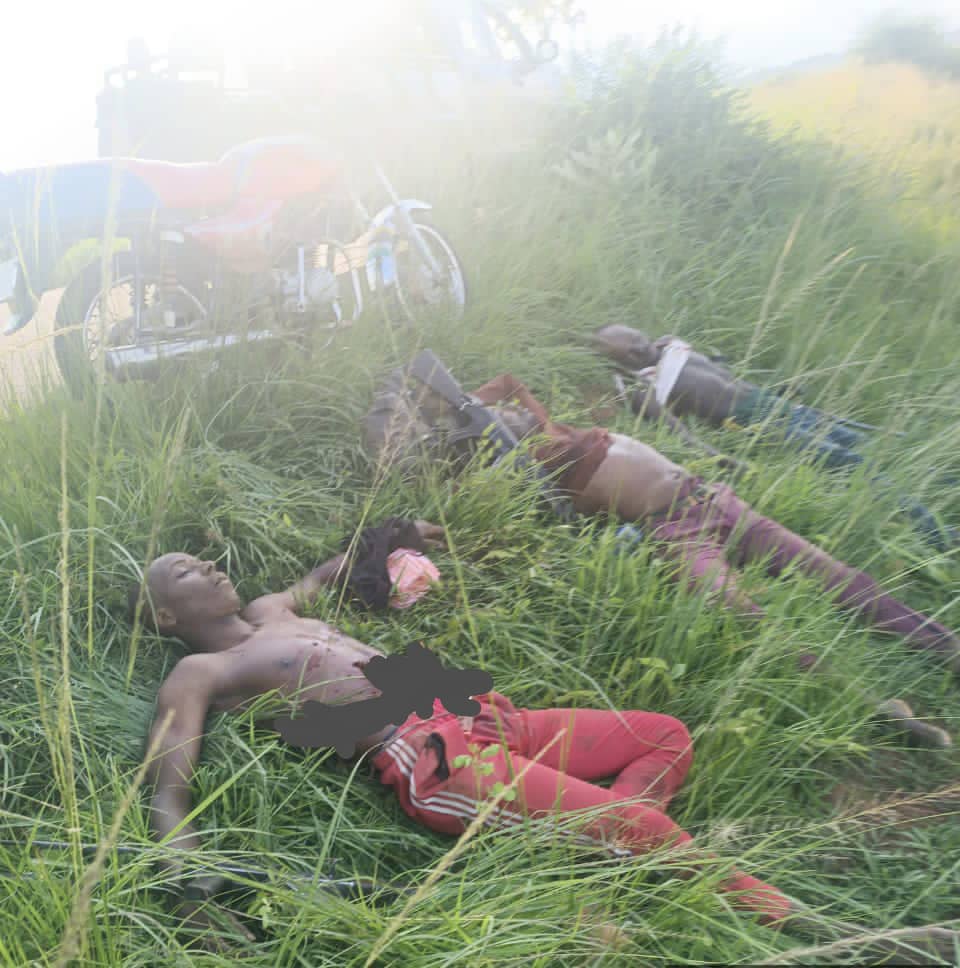 3 Bandits Killed As Troops Deployed To Quell Mangu Crisis, Clears Ambush, Recover Weapons
Troops of 3 Division of the Nigerian Army deployed to quell the crisis in Mangu Local Government Area of Plateau state have neutralized 3 Bandits today Wednesday 12 July 2023. The troops obliterated the criminals when they gallantly fought through an ambush staged by the bandits, while responding to a distress call in Mangu general area. After successfully clearing the ambush, the troops recovered 3 x AK 47 Rifles,14 rounds of 7.62 mm Special rounds, 1 x Motorcycle and a Constabulary Police Identity card.
Troops are currently on the trail of bandits who escaped with gunshot wounds during the fire fight.
ONYEMA NWACHUKWU
Brigadier General
Director Army Public Relations
12 July 2023