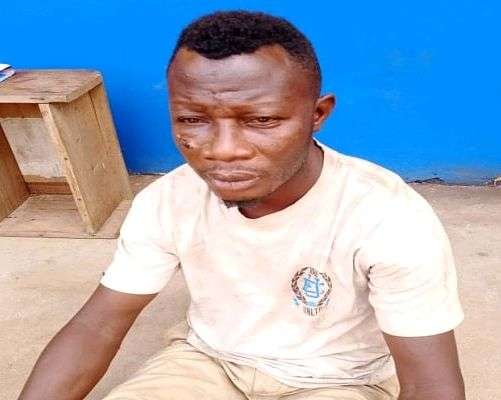 340 Cases Of Women Who Beat Husbands Reported In 12Months- Lagos DSVA
In the past 12 months, Lagos State has recorded no less than 340 cases of husbands being physically assaulted by their wives.
The statistic was revealed in recent reports by the Lagos Domestic and Sexual Violence Agency (DSVA) Executive Secretary, Titilola Vivour-Adeniyi.
The agency revealed in its quarterly report also that the number of male victims reporting domestic abuse has increased twofold in recent years. Vivour-Adeniyi disclosed that between September 2022 and July 2023, 340 men reported incidents of domestic violence committed by their spouses.
In the meantime, the Lagos State Government said it has initiated a monitoring and evaluation process across the six education districts in the state through the Joint Task Force on Implementation of the Executive Order on Safeguarding and Child Protection.
The Joint Task Force consists of high-ranking representatives from various government agencies including the Office of Education Quality Assurance, Ministry of Education, Ministry of Youth and Social Development, Lagos State Safety Commission, State Universal Basic Education Board, Lagos State Domestic and Sexual Violence Agency, and the Child Protection Network.
According to Vivour-Adeniyi, the monitoring process began on October 31, 2023, at Lagos City College, Sabo-Yaba. So far, it has encompassed more than 200 schools in Education areas 4 and 5, with over 90 schools being visited to evaluate and ensure compliance in those areas.
"On-the-spot assessments were conducted at the schools to confirm the practical implementation of the policy and identify strengths and areas for improvement. The monitoring exercise aims to ascertain the level of adoption and implementation of the Executive Order across all six education districts in Lagos State," Vivour-Adeniyi said in the report sighted on Vanguard Newspaper.
An Office of Education Quality Assurance representative, Kamaldeen Akodu, also elaborated on the need for schools to implement precautionary measures to maintain a safe learning environment during the engagement.
Similarly, a Ministry of Youth and Social Development representative, Jubril Yakub, explained the purpose of the exercise to school officials, emphasizing that it was not punitive but rather corrective.