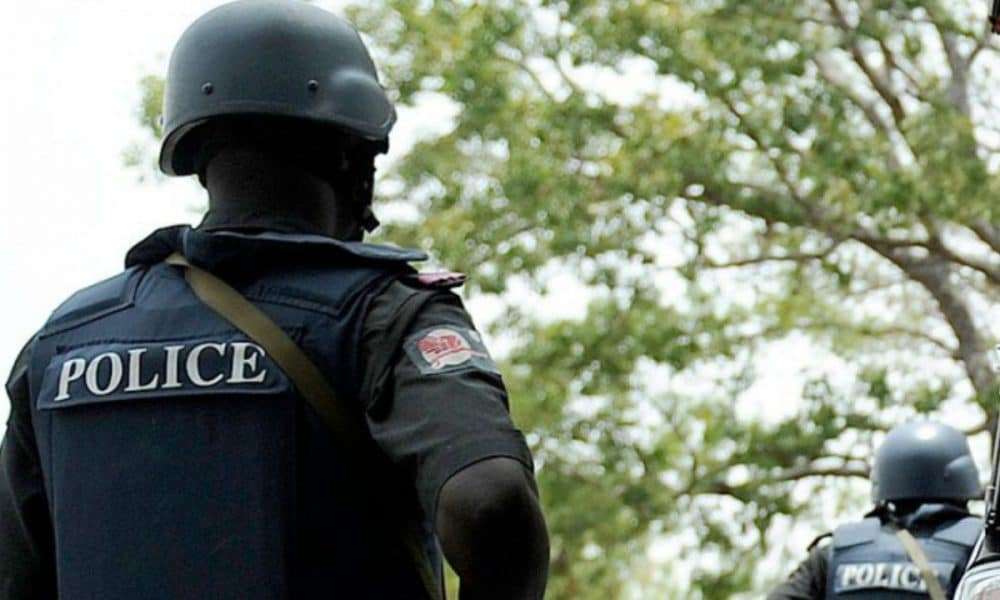 5 Days In Kidnapers Den: Rivers Police Sergeant Regains Freedom, Reunites With Family
The rivers state police command has confirmed that the police sergeant kidnapped by suspected  gunmen has been released
Recall that the Police Sergeant serving in the Rivers State Police Command Headquarters, Mr Loveday Pepple, was  kidnapped by unknown gunmen who drove in a taxi in Port Harcourt.
The victim, a Traffic Warder, was reportedly picked up Wednesday, last week, after closing from work and was heading home.
It was gathered that Pepple had sent a voice note which he made in his native language, Obolo, Andoni Local Government, while amid his abductors and forwarded same to a police platform.
In the voice which was interpreted by a native to mean, Pepple told his colleagues and friends that he had entered the wrong vehicle while going home.
The Andoni-born policeman in the note he voiced in his native dialect indicated: "I may have entered 'one chance' motor. They are taking me to the Oyibo axis. Please try to help me out, especially Oyigbo Division.
A senior police source close to the missing Pepple and on the same police platform, yesterday, regretted that five days after the victim dropped the voice not that no action has been taken on it.
The source said: "I can't understand why the authority is quiet. I can confirm that this matter has been escalated to the Command's Signal. Why is it that when it concerns one of our own, we feel so lukewarm?
"Only God knows where Sgt Pepple has been taken. The man has a wife and children going through pain right now, and I hope he returns home alive. Please let nothing happen to him."
However, the Police Public Relations Officer of the State Police Command  Grace Iringe-Koko told our correspondent Anita Ogona that the police victim was released yesterday and  has been reunited with his family