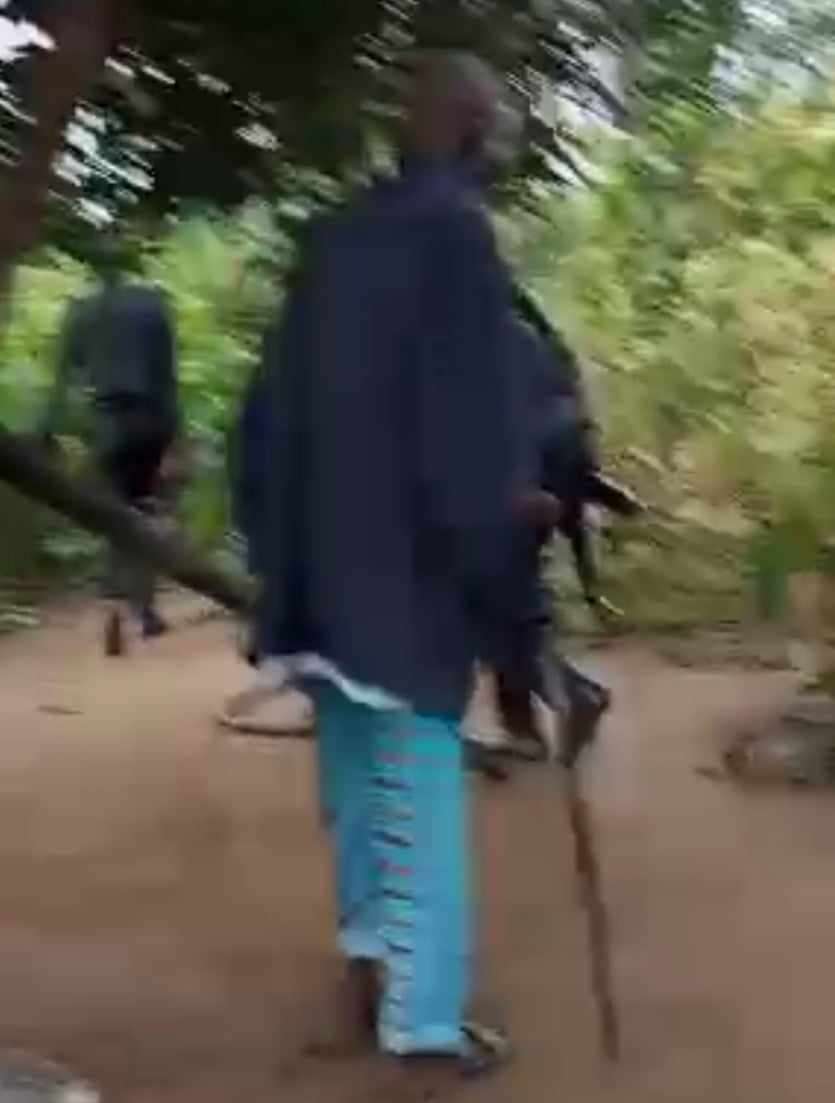 87 Years Old Octogenarian Decries Destruction Of His Economic Farms By Rampaging UBISPAC (Ubima Local Vigilante) Threats To Life
Following the insecurity in some parts of Rivers State and the gruesome murder of the Divisional Police Officer of Ahoada, SP Bako Angbashim, a member of Ubima Community in Ikwerre Local Government Area of Rivers State, Mr Wisdom Chimankpa Igwe has raised alarm that his life and that of his aged father is danger.
Igwe who hailed from Omuegbekegbe in Omuogorowhor Omuordu Ubima in Ikwerre Local Government Area raised the alarm in a petition to the Inspector General of Police alleged that Ubima Security Planning and Advisory Committee(UBISPAC) led by Azubuike Wali on the 28th and 29th of August, invaded his father's compound and destroyed property, economic tress and killing domestic animals
The petition signed by Arochukwu Paul Ogbonna esq of Ogbonna Paul Arochukwu law Practice further explained that those who took the action were looking for him to eliminate.
The petition further stated that the clients father Elder Christopher Igwe an octogenarian, wife and other members of the family were driven away and other occupants of the compound were forced to runaway for their lives.
According to him, " the orgy of violence in the community is one too many leaving him and many other youths helpless".
" Overtime, for more than ten years, youths sponsored by some self imposed community leaders including but not limited to one I.P Williams have employed violence and some times the local police station and cultist to perpetrates acts of terror, intimidation and crisis in the community", the petition noted.
The petition further alleged that this crisis is deepening following an alleged threat by the leader of UBISPAC, Mr Azubuike Wali to kill Igwe should he see him anywhere around Ubima community,
The petition further explained that his client's father who is 87 years old is left without any attention but more exposed to the risk of death by those after his life.
Meanwhile, the Civil Rights Council (CRC) has called for restrain and condemned the sorry state of vandalism and destruction of Elder Christopher Igwe compound and described it as inhuman even to be associated with a man in prehistoric societies.
The Chairman of Port Harcourt Civil Rights Council, Sabastian Kpalab stated this in a statement over the destruction of the compound of Elder Igwe who is about 87 years old said the actions of the perpetrators is barbaric and criminal.
Kpalab noted that the action of the alleged perpetrator, Azubuike Wali is reprehensible and antithetical to civil conduct, human rights, rule of law and a gross violation of the fundamental human rights of Elder Christopher Igwe and requires government attention.
He called on the state government and security agencies within and outside the state to take cognizant of this early warning signs of an impending crisis capable of engulfing Ubima community and other surrounding towns
When contacted the Leader of UBISPAC, Azubuike Wali on phone, he denied the allegation and said the allegation was false.
Wali said the father of the Chimankpa Wisdom Igwe, Elder Christopher Igwe is a respected elder in the community and that UBISPAC can do what they alleged.
According to him," UBISPAC was inaugurated in Ubima Community in 2019 and since them, the security has been maintaining peace, law and order in the community.
He urged Wisdom Igwe to come back home and rebuild the community.