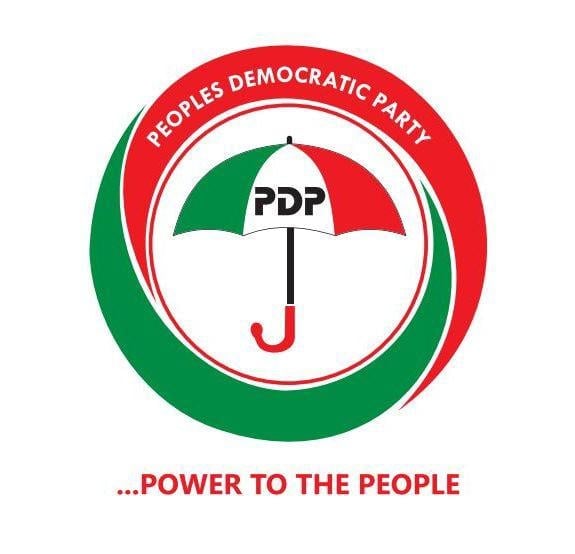 Abia Lawmakers Protest As Labour Party Produces Majority Leader In PDP Dominated Assembly
Members of the Peoples Democratic Party, PDP are protesting the announcement for the leadership in the 8th Assembly which saw the Labour Party producing the majority leader.
The Speaker, Rt. Hon. Emmanuel Emeruwa, had announced the member representing Arochukwu state constituency, Hon. Uchenna Okoro, of the Labour Party, as the majority leader of the Peoples Democratic Party, PDP, dominated House.
The PDP has 11 members, LP 10, YPP 2 and APC 1 in the 24 member Assembly. While announcing the names of the principal officers of the House, Emeruwa explained that with the understanding reached between the LP, YPP and APC, it was pertinent that he announces the leadership of the Assembly.
According to Vanguard report, the PDP had in a letter to the speaker of the House, sent a list of its members as principal officers to the speaker who allegedly refused to read the names of the PDP members. The Speaker announced Hon. Destiny Nwagwu(LP/Aba North) as Deputy majority leader, Hon. Emeka Obioma (LP/Umuahia South) as chief whip and Iheanacho Nwogu(YPP/Osisioma Ngwa North), as deputy chief whip.
Addressing journalists after the plenary, Chief Solomon Akpulonu, (PDP/Obingwa East), said the PDP is the majority party in the Assembly and will not allow the Labour Party which is the minority party in the Assembly to produce the majority leader.
He said; "We raised this issue at the executive session and the Speaker was advised not to touch the positions of the majority party which is the PDP. Our party had nominated principal officers and sent the names to the speaker. The rules of the House, order 8, subsection 42 , stipulates that the majority leader will be appointed from amongst the members of the majority party in the House. We agreed that the speaker should read out the nominees of the majority party, but it is unfortunate that we came to the plenary, instead of reading the letter from the PDP; he turned it to give the majority positions that belongs to PDP to LP which is the minority party. The PDP has 11 members and should produce the majority leader, deputy majority leader, chief whip and deputy chief whip.
The LP should produce the minority leader, deputy minority leader, minority whip and deputy minority whip. This goes to show the world of what happened when the House was inaugurated on 1th June when the rules of the House and the constitution said there should be ranking, but what the Labour Party did was to do otherwise. We will not allow the minority party to take the position of the majority party."Hon. Goddy Adiele, (PDP/Ukwa West) urged the speaker to comply with the letters submitted by the four political parties in the Assembly.
"The speaker should come back and read out the letter submitted by the four political parties. If they want to do what they are claiming about coalition and alliance, then the parties should step out and come to the floor of the House and let the members decamp. Let any member who wants to join the Labor party from YPP and APC come to the House and declare for Labour Party and we will know that they have turned to the majority party. We won't quarrel about it. But as long as the status quo remain, PDP is the majority party in Abia Assembly."