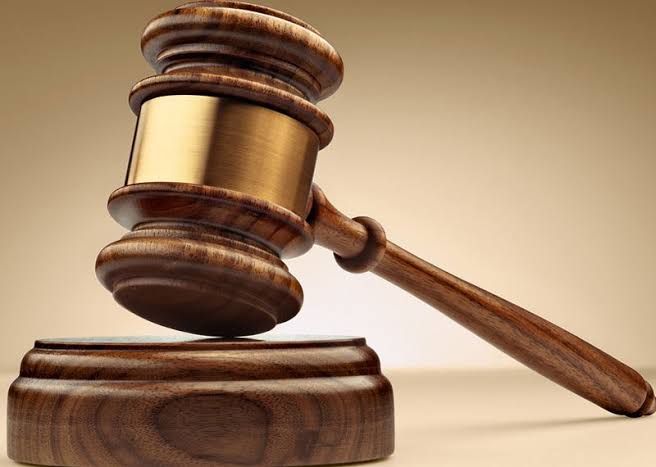 Abuja NABDA Director's Son To Cool Off In Jail As PH Court Declines Jurisdiction To Grant Bail Over 15M Forex Scam
A Magistrate court sitting in port says it lacks Jurisdiction to entertain the criminal matter brought before it, in Allege forex exchange scam and therefore refused bail applications sought for the Detained Son of a director at National Agricultural Biotechnology Development Agency NABDA in Abuja.
The 22 year old son of the Abuja Big boy, Salihu Nasiru Ibrahim was allegedly lured from Abuja to port with a promise of a relationship to be able to pull him down from Abuja to Port Harcourt as police and other persons involved in the matter are said to be under pressures to get the Detained out of custody and stay off the case after the Forex Racket involving 15 million naira for procurement of US dollars in a foreign exchange deal went sour
The suspect could neither produce the dollars or the money transferred to him through his Account in three tranches after Salihu claimed his father's contact in CBN would facilitate the exchange and for his father to be held if anything happens while the transaction lasted and money paid to him
Recall that Salihu Ibrahim is standing trial before chief Magistrate AO Amadi-Nna at the Rivers State Magistrate court 10 in port Harcourt on a two count charge.
According to the charge sheet sighted by our reporter, Salihu is accused of obtaining 15 million naira from Grace Ogolo to help her convert it to US dollars within the central bank of Nigeria government approved rate but was said not to have carried out the assignment and did not return the money since July 2022.
The charge sheet earlier obtained by our correspondent and signed off by a superintendent of Police SP Sewari Alpheaus said the offence contravened section 1(b,c )and is punishable under section 1(2,3)of the advance Fee fraud laws of the Federation 2006.
Count 2. Reads that Salihu Ibrahim also forged police Identity card to be regarded as a police officer, which the Prosecution told the court last week that more Forgeries were discovered in the cause of their investigation will they sought for bail last week.
Ruling on the case file today as the first matter called up for ruling in court Monday 23 January 2023 chief Magistrate AO Amadi Nna held that on count 1 felony falls under the federal laws of Nigeria on advance fee fraud and therefore lacks Jurisdiction to grant bail.
The Court also held that on count two, the matter would be referred to Director of Public Prosecutor for advice to the 9th of March 2023.
The chief magistrate admitted that the laws to which the suspect was charged to court was a federals law, and he lacks Jurisdiction to grant bail, more so the amount involved in the scam is so humongous that he could not grant bail, and refused bail on lack of Jurisdiction referred case file to DPP for legal advice, matter was adjourned to 9th March to hear the outcome of DPP advice either to grant bail or file or begin another round of legal battles based DPP information to the High court.
Recall that the defence team led by Leticia Mukoro, cited Section 18 of the Magistrate Court Law of 2004, which it said empowers the court to grant bail to the accused, arguing that the Supreme Court position was clear that as long as the case did not have capital punishment, bail could be granted by the Chief Magistrate.
Speaking to journalists outside the court room counsel to the complainant Barr Benjamin Awuse expressed joy over the ruling.
Barr Awuse maintained that his clients is desirous of settlement which means the 15million collected by Salihu must be paid in full and the matter can be renegotiated outside the court room if they so desire he said, 'well if the father of the accused is desirous to settle the matter, I can advice my client to withdraw the matter and the terms of settlement will be payment in full" that is they will return the full amount stolen from my client for by Fraudulently obtaining by tricks and Forgeries"
Our correspondent reports that the lawyers to the accused persons were not present in court during the ruling neither was Salihu produced in court from Port Harcourt Correctional center where he has been cooling off since arraignment.
####