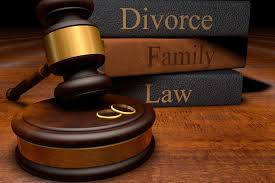 Achraf Hakimi: 16 Powerful Women Who Lost Fortunes To Men After Divorce
The world of football was rocked when news broke that Paris Saint-Germain (PSG) defender Achraf Hakimi, was hit with a divorce application by his wife, Hiba Abouk, over allegations of infidelity.
Abouk, seeking half of Hakimi's property in the divorce settlement, was in for a shock when it was discovered that the 24-year-old Moroccan footballer had no assets registered under his name.
Everything was in his mother's name. As the divorce proceedings continue, more surprising details continue to emerge, including allegations of rape against Hakimi.
In this article, we will look into the list of women who lost their fortune to men after divorce.
Apart from Hiba Abouk, there are many high-profile cases of women who have lost a significant portion of their fortune to their ex-husbands. Here are 16 such cases where women lost their fortunes to men after a divorce and what they lost.
Ann
There were plenty of bitter words and drama involved in this actress's divorce from her spouse Coley Laffoon. Nevertheless, Laffoon asked for custody of their son Homer and $33,000 in spousal support.
The Associated Press said that Heche was mandated to pay her ex-husband a lump amount of $275,000 as well as $3,700 per month in child support in place of spousal support.
Halle Berry
Halle Berry consented to pay $16,000 per month in child support after divorcing model Gabriel Aubry.
She uses this money, which is almost $200,000 a year, to pay for Nahla, her daughter who is six years old. She must keep paying these till her kid graduates from high school.
Anna Faris
In 2004, actor Anna Faris and Benjamin Indra got married. Faris' career soared after the wedding. Indra's career, however, came to a standstill.
As a result, Faris was deemed to be the main provider and was mandated to pay Indra spousal support of $900,000.
Elizabeth Taylor
Actress Elizabeth Taylor chose to marry construction worker Larry Fortensky in 1991 after meeting him while receiving treatment.
Fotensky was 20 years younger and, naturally, far poorer than Taylor. The couple divorced after five years of marriage, and Fortensky was given $1 million in spousal maintenance.
Martina Navratilova
After eleven years, former world-class tennis player Martina Navratilova ended her same-sex union with Toni Layton. Navratilova offered to give her $200,000 in support after the couple's breakup.
AIf she did not get more, Layton allegedly threatened to reveal personal information about Navratilova. Finally, they decided on $2.8 million.
Kirstie Alley
After years of being a mainstay on "Cheers," Kirstie Alley was at the height of her acting career and garnering attention for more personal reasons. She was sued for spousal support after divorcing Parker Stevenson in 1997.
Stevenson wanted $18,000 per month to rent a house in Bel-Air to preserve "a lifestyle commensurate to that which Kirstie and (Stevenson) enjoyed during (their) marriage." They ultimately decided on a $6 million lump sum payment.
Britney Spears
Britney Spears, a pop artist, divorced Kevin Federline in November 2006. She would get custody of their two children if the couple divorced, according to a prenuptial agreement.
However, she supposedly lost custody when she started acting strangely, including the infamous "head-shaving" episode.
She also spent time in rehab twice. She was mandated by the court to give Federline $20,000 per month in child support.
Janet Jackson and Rene Elizondo
Janet Jackson's very secret nine-year marriage came to an end when her husband Rene Elizondo requested a divorce.
According to reports, Jackson was sued by Elizondo for $25 million in spousal support. She eventually consented to pay her ex-husband a total of $15 million after a two-year legal struggle.
Roseanne Barr
Four years after getting married, comedian Tom Arnold and Roseanne Barr divorced in 1994. They refused to execute a prenuptial agreement against the counsel of their lawyers.
According to reports, Roseanne was compelled to provide her ex-husband a lump sum spousal support payment of $50 million.
Madonna
is not just another female celebrity who had to pay a sizable amount of spousal support to her male ex-partner. Her payment may have been among the highest ever in a divorce.
Although the couple formally tried to keep these facts confidential, the divorce settlement between her and her husband Guy Ritchie is said to have ranged between $76 and $96 million.
Sherri Shepherd
Sherri recently vented on Instagram about the difficulties she has been having, including having to make sizable restitution payments to both of her ex-husbands, Jeff Tarpley and Lamar Sally.
Sherri pays child support to both of them, and they even appear in court together. Lamar receives more than $4,000 in child support each month from her, and Jeff recently asked to have the few hundred dollars he was now getting each month boosted.
Mary J. Blige
As soon as their divorce was official, Kendu Isaacs requested $130,000 per month to support his lifestyle after reportedly cheating on the singer during their marriage.
Thankfully, the judge reduced the sum and decided on an interim spousal support payment of $30,000. As soon as their divorce was official, Kendu Isaacs requested $130,000 per month to support his lifestyle after reportedly cheating on the singer during their marriage.
Thankfully, the judge reduced the sum and decided on an interim spousal support payment of $30,000.
Candace Parker
Because WNBA star Candace Parker made more money than her ex-husband, former NBA player Sheldon Williams, she decided against providing continuing spousal support and instead opted to pay a flat payment of $400,000 as alimony when they divorced.
Additionally, they have agreed to split the expense of their daughter's schooling equally rather than each of them having to pay child support.
Mel B
The divorce between the former Spice Girl and America's Got Talent contestant and her ex-husband Stephen Belafonte was contentious until being finalized in 2018.
She was required to pay $350,000 toward Stephen's legal costs as well as $5,000 per month in child support as part of their settlement.
Additionally, they were each required to set aside $1 million to cover the taxes they may incur after selling their marital residence.
Jennifer Lopez and Cris Judd
In 2002, Jennifer Lopez and her ex-husband Cris Judd filed for divorce after less than a year of marriage.
When they split up, the celebrity was reportedly compelled to hand Judd $14 million.
Aisha Tyler's and Jeff Tietjens
In 2016, Aisha Tyler's attorney Jeff Tietjens filed for divorce from the actress and comedian, and in the end, she had to pay a sizable sum of money.
She was ordered by their settlement to pay $1.5 million in spousal support over a four-year period, or $31,250 per month. She was also ordered to divide his property and assets with him, as well as pay the $500,000 in life insurance premiums until the end of 2020.
Conclusion
In summary, Paris Saint-Germain defender Achraf Hakimi was left shocked after his wife, Hiba Abouk, filed for divorce over allegations of infidelity.
During the divorce settlement, it was discovered that Hakimi had no assets as he had registered all his properties and assets under his mother's name.
Meanwhile, Abouk had requested more than half of Hakimi's fortune, but it was revealed that she  should have to pay Hakimi instead