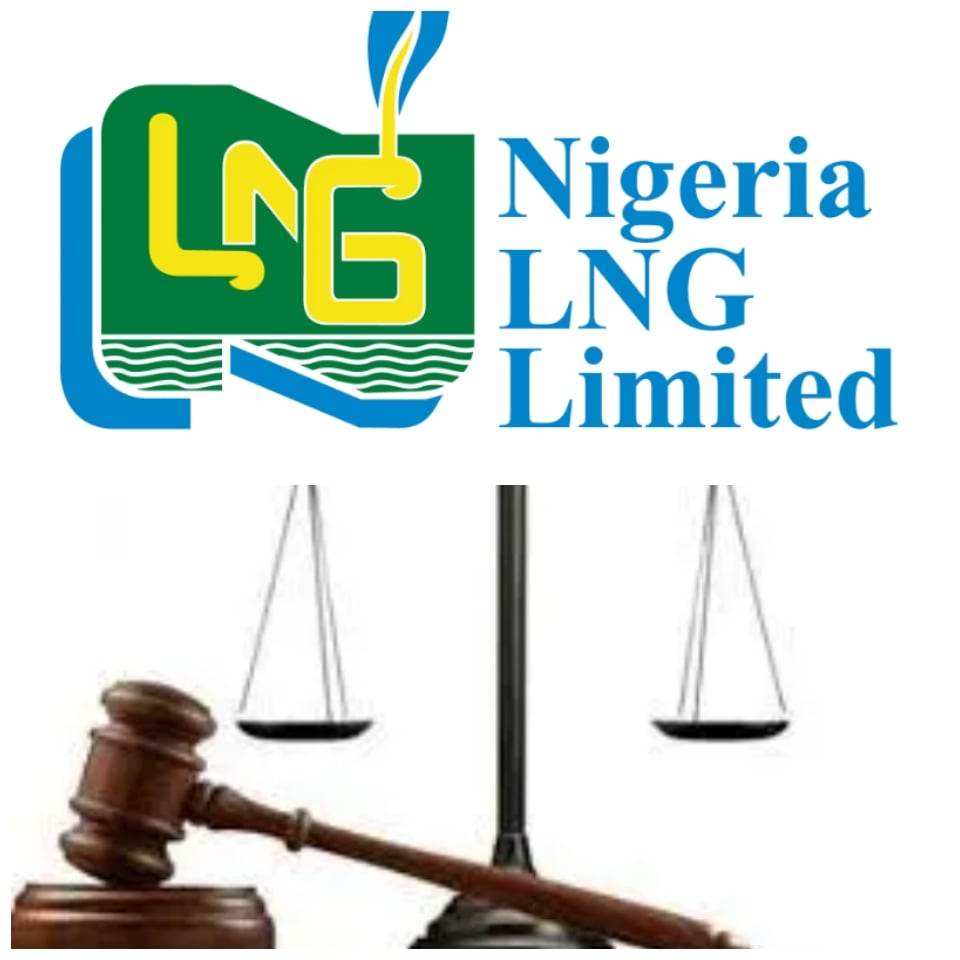 Again NLNG Top Officials, Police Dragged To Court By Contractor On Fundamental Human Right Infringement
A Nigerian contractor has dragged top officials present and past of the Nigeria Liquefied Natural Gas Company Limited
(NLNG) over his arrest by the NLNG last year.
The aggrieved contractor, Shedrack Ogboru, managing director of Macobarb International Limited, took out a suit to enforce his fundamental human right before Justice Stephen Daylop-Pam.
The case was mentioned today, July 5, 2023, at Federal High Court 4, and most parties were in court with Suit No. FHC/PH/FHR/154/2023.
Ogboru, led by his counsel, Chief Eugene Odey, is the applicant while the respondents are listed as the NLNG, Mr Tony Attah (NLNG former managing director), Mr Akachukwu Nwokedi (the head of legal), Bayo Aderele (a senior staff member), the Inspector-General of Police, and the Police Service Commission.
Ogboru, who has had a running legal battle with the NLNG over a N4.2Bn claim of against the gas company as accumulated costs over a terminated contract, was arrested in July 2022 in PH and flown to Abuja.
Now, the Macobarb boss says he has reason to take out an action against the NLNG because of their role in the alleged harassment and intimidation, arrest and detention of the contractor.
That battle has been lingering for quite some time now. Ogboru says instead of paying him the money, the NLNG has resorted to all sorts of measures which includes deployment of security agencies to intimidate our Ogboru.
It is for that reason that his lawyers went to court and on Wednesday, July 5, 2023, the matter was mentioned and all parties in the matter were served including the Nigeria Police Force and the Police Service Commission.
A date has been fixed for the hearing of the matter, on the 10th of October, 2023, the matter will be heard on the merit, according lawyers involved in the suit.
The NLNG was represented but the other parties were not in court but all the other staffs of the NLNG that were sued were, inclusive of the establishment itself, were all in court today represented by their counsel.
The fireworks are expected to start on October 10, 2023.