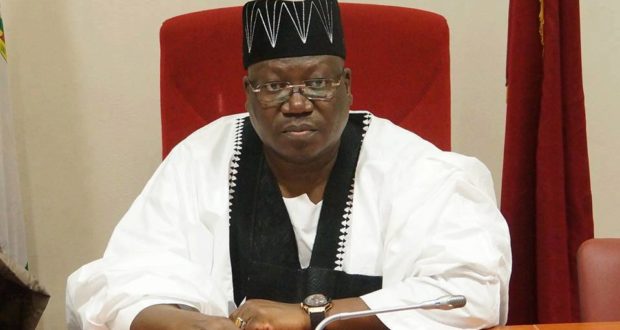 Ahmed Lawan Debunks Rumours Of Joining 10th Assembly Senate Presidency Race
The outgoing Senate President Ahmed Lawan, has debunked Rumours That he entered the race for senate presidency
Reacting to a media speculations,  He said "I Ahmad Ibrahim Lawan have read some media reports that I have joined the race for the Presidency of the 10th Senate. Ordinarily I would not have responded to these reports but when lies are not refuted, they have the tendency to create an illusion of truth.
The truth is that I have never told anyone or held a meeting with anyone that I am running for the Presidency of the 10th Senate. So the public should discountenance the reports.
The fact remains that I am part of the leadership of our great party, the APC, seeking to find solutions to the numerous issues arising from the contests for the leadership of the 10th National Assembly and I will continue to remain focused on that.
Vanguard had earlier reported that Lawan  said he had chosen to upset the system in order to relaunch himself. with his interest to join the race, the campaign, will likely be a three-horse competition for the Senate presidency in the upcoming 10th National Assembly.
Recall that Lawan unsuccessfully campaigned for president on the All Progressives Congress (APC) platform with President-elect Asiwaju Bola Ahmed Tinubu. After a protracted court struggle to secure the senatorial ticket, he was later scheduled to run for Senate.
The Senators Godswill Akpabio/Jubrin Barau ticket and the Senators Orji Uzor Kalu/Abdulaziz Yari ticket are the two other groups besides Lawan.  if Lawan eventually enters the race, the Senate will now be divided into 3 groups of 6 lawmakers each.