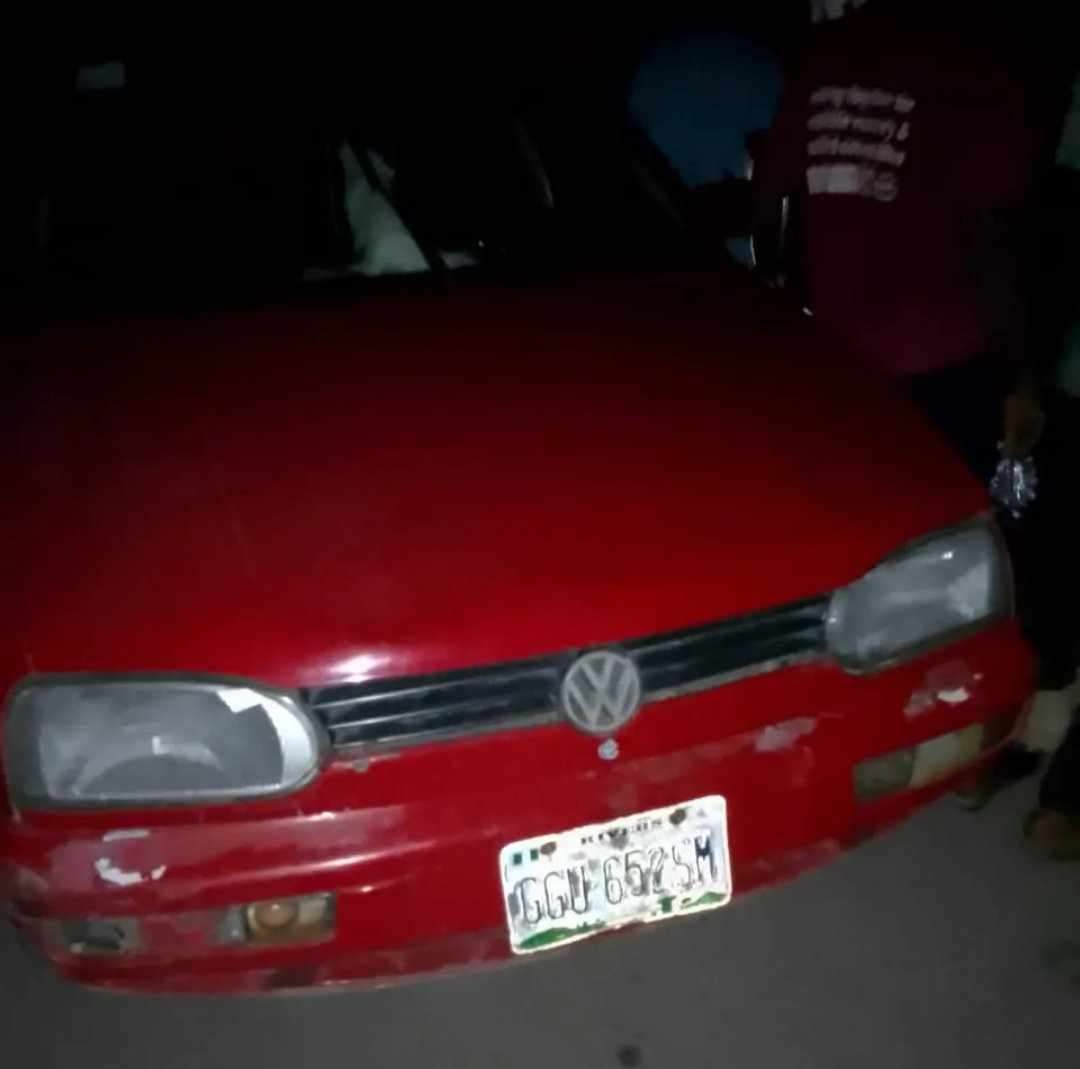 Alleged Girlfriend Of Man Shot Dead In Mile1 Diobu Last Night Speaks -Rights Group Calls For Investigation Devoid Of Sentiment
A married woman who was with John Okon when he was shot dead at Abakiliki/Nanka street, Mile 1 Diobu, Portharcourt on Tuesday night has denied allegation of been the deceased female lover.
The woman who did not want her name to be in print in an interview with Journalists said the man who has a shop at Ojike street, Mile 1 Diobu where her tailoring shop is is located he her neighbour who only gave her a lift that night.
She explained that while she was going home after her day's business at her shop, Mr Okon who resides at Iwofe opted to drop her off at her residence in Nanka street, Mile 1 Diobu.
She revealed that the moment, Mr. Okon stopped her at Nanka street, three boys with gunmen accosted them. She stated that one of the gunmen pointed gun at her and asked her to come down from the car and put her face down while the other two went to the driver's seat and pointed gun at Mr. Okon.
She asserted that the one who pointed gun at her forcefully took her money while the other two were dragging the car key which was at ignition with Mr. Okon.
She further explained that the next thing she heard was a gun shot and she fell inside gutter while attempting to run.
She added that the gunmen run away when crowd of people came out of the street to chase them.
In the meantime, a human rights activist and National Coordinator of Centre for Basic Rights Protection And Accountability, Prince Wiro has demanded that interrogation of the woman and investigation should be devoid of sentiment, intimidation and harassment.
Mr Wiro said he personally took the woman to the Mile 1 Police Division to help the Police with investigation when the woman reached out to him on Wednesday(October 11,2023).
Mr Wiro further demanded that justice should be done and seen to be done in the matter.
In the meantime, the late Okon's remain has been retrieved by the Police and deposited in the mortuary. There are also indication that the case will be transferred to State Criminal Investigation and Intelligence Department(SCIID),Portharcourt in the course of the day for further investigation