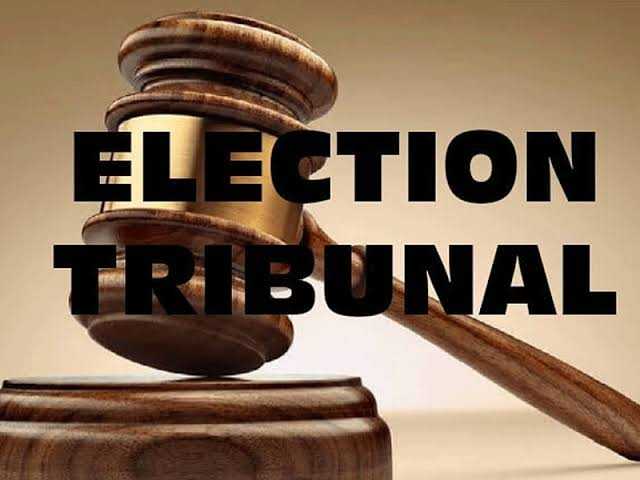 APC, Tinubu Raise Objections Reactions As LP Legal Teams Storms Court With Big Screen TV
Obi vs Tinubu resumes today at the Abuja Appeal Court venue of the Presidential Election Petition Tribunal. HE Peter Obi is calmly and confidently seated as early as usual. With him in the Petitioners' corner are: Labour Party National Chairman, Comrade Julius Abure; PCC DG, Akin Osuntokun; Northwest Coordinator, Alhaji Audie Mohammed and other LP Chieftains. Also present are Obidients from far and wide.
The Petitioners Legal Team led by Dr Livy Uzoukwu, has brought in a big screen television into the courtroom, a sign of certain presentation of electronic evidence to be tendered through the bar or through a witness, probably a star witness.
Dr. Livy Uzoukwu, leading the Petitioners' Counsels, ask the court, "My lord, we intend to start today by calling a witness, who is on subpoena and I would hand over to JS Okutepa, SAN while PIN Ikwueto, SAN will lead the technical team and software presentation."
Okutepa introduces the witness, recorded as PW3 and leads him in evidence. He is Lucky Obewo Isawode, Senior Reporter/Editor from Channels Television, is sworn on oath and takes the witness stand.
He says he is in court to adopt his earlier written deposition and present a video recording of statements made by the INEC Chairman, Prof Mahmood Yakubu and National Commissioner, Festus Okoye.
Then objections start flying from Respondents counsels…
Chief Akin Olujimi, SAN (Tinubu and Shettima) is the first off the blocks, saying the witness and his testimony was not pre-listed and front-loaded in time, according to electoral law. The first Respondent (INEC) and Fourth Respondent (APC) follow suit with similar reasons for objections.
Okutepa urged the court to dismiss the objections. After characteristic banters of fireworks, the Haruna Tsammani-led panel reserves ruling on the objections till final address and orders PW3 to proceed with his adoption of deposition and subsequent video presentation.
The 2nd and 3rd respondents (BAT/SHETT) are OBJECTING to the video being played
That They they should have been served the video first and that the Law frowns against springing up of surprises!
4th respondent (APC) said NO OBJECTION!
Court has ADMITTED it and tagged as Exh PBH 3
The respondents want to know the content, but LP doesn't want to share it with them— because the law doesn't require them to.
It's getting late and this video might not be played today, but let's see what the final verdict is.
The court finally settled that the video won't be played today due to time. The court can't sit past 6pm, so the case is adjourned to 2pm tomorrow.