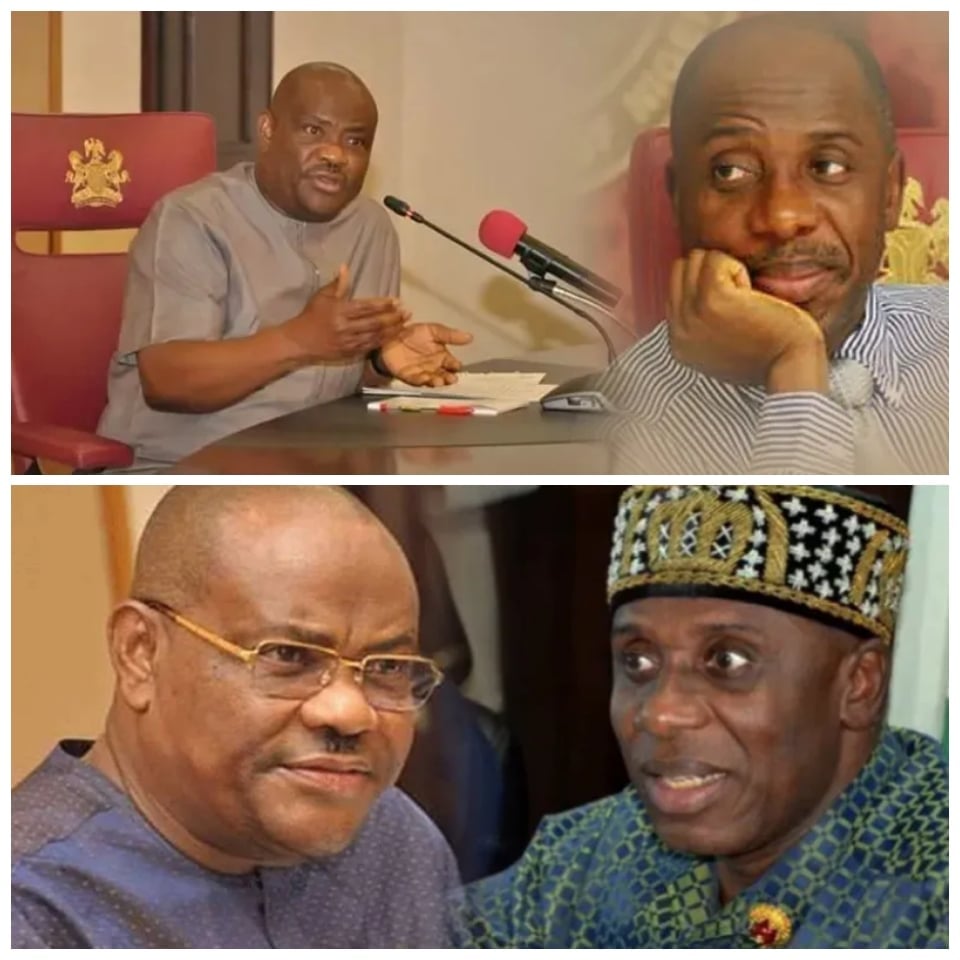 Appeal Court Revokes Bench Warrant Issued Against Rotimi Amaechi, Tonye Cole By Rivers State Govt
An Appeal Court in Port Harcourt, Rivers State capital, has overturned a previous bench warrant of arrest issued against former state Governor, Rotimi Amaechi, along with two others.
Tonye Cole, All Progressives Congress (APC) candidate in the 2023 elections, and Austine Wokocha, Commissioner for Power under Amaechi, were also named in the original warrant.
The recent court decision comes in response to an appeal filed by Amaechi and his co-defendants, seeking to invalidate the lower court's order.
The appeal was assessed by a panel of three judges, with a majority of two deciding to set aside the order. The remaining judge disagreed with this outcome.
Justice Abdul-azeez Waziri, who delivered the ruling prepared by Court Presiding Judge Joseph Ikyegh, said the lower court's order was a defiance of the Court of Appeal.
He revealed that the arrest warrant was issued while Amaechi already had a challenge to the service of information, under Section 313 of the Administration of Criminal Justice Law in the state, lodged with the Appeal Court.
Amaechi's lawyer, Achinike Wobodo, reacted to the ruling, emphasizing that the lower court should have respected the court hierarchy in the nation's judicial system.
Alphansus Sibi, a lawyer representing the state government, accepted the Appeal Court's decision in good faith.
The arrest warrant, originally issued last month by a High Court in Port Harcourt, pertained to a criminal case initiated by the Rivers State Government.
The dispute involves the sale of public assets, including the state's gas turbines, by the Amaechi administration to Sahara Energy, a company owned by businessman-turned-politician, Cole.