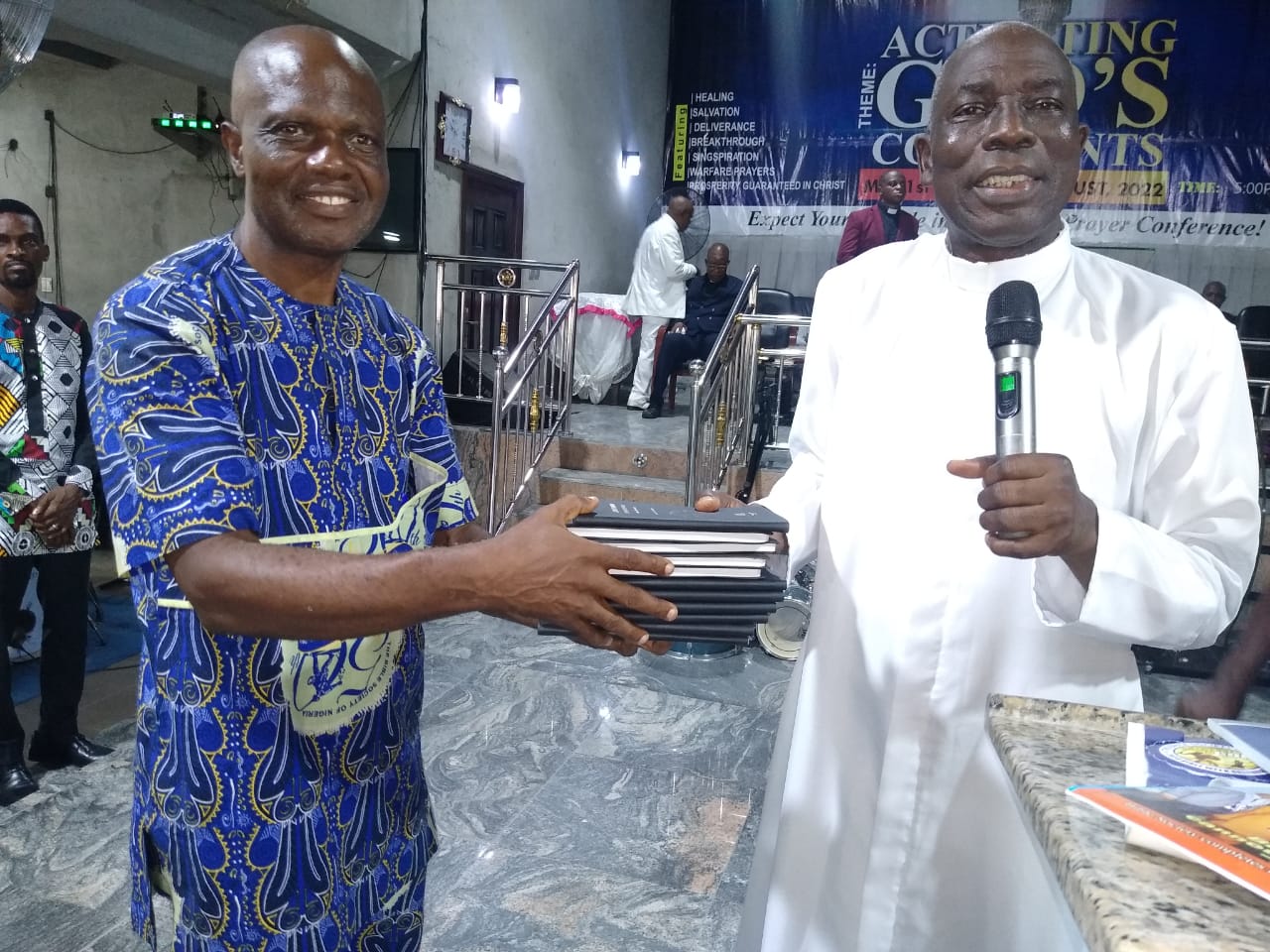 Bible Society Assures The Church Of Continued Support
The Bible Society of Nigeria has assured the Church that it would continued to play it role to make the Written Word of God available to promote kingdom work..
The Society has also states that with the desire support from the Church, the Written Word of God would be more accessible by the Christian Community in the country.
This assurance was given in Port Harcourt yesterday by the Chairman, Rivers/Bayelsa Area of the Society, Elder Omoni Ayo-Tamuno at the Christ Apostolic Church, Tourist Bleach Road, Port Harcourt while addressing the congregation as part of the Founders Day Celebration.
Elder Ayo-Tamuno, however, said " it is be coming near impossible for the Society to deliver on its mandate due to the high rate of Exchange Rate, saying that with the full support of the Church the Society is ever ready make the Bible available ".
The Chairman said " the Society is still in the front banner of playing the role of a worthy assistance to the Church in providing the Bible to meet up its kingdom work.
He said " the field is ready for harvest but the workers are not available because a good number of our pastors or Christians are not giving the Society the needed cooperation ".
Elder Ayo-Tamuno observed that the Church had not be cooperating with the Society in the past the and expressed the hope that the present leadership of the Church would change the narratives for better.
The Chairman noted with delight that the present leadership of the Church being a Special Member of the Society would impact positively to support the Society.
He appealed to the Church to source for its Bibles from the Society to enhance the Area achieve its Bible Distribution target as demanded by the BSN Headquarters and thanked the Church for the opportunity to visit the Church.
Speaking later, the Superintendent of the Coordinating Council of the Borikiri District of the Church, Pastor Isaac O. Oke disclosed that without the intervention of the Society, it would have been very difficult to access the Bible in our churches.
Pastor Oke pledged that the Churches under the District would support the Society and commend the Team for the visit.
Highlight of the occasion was the presentation of New Testament Bibles and other BSB literatures to the Church.
Elder O. Ayo-Tamuno, BSN-SM
Area Chairman
BSN Rivers/Bayelsa