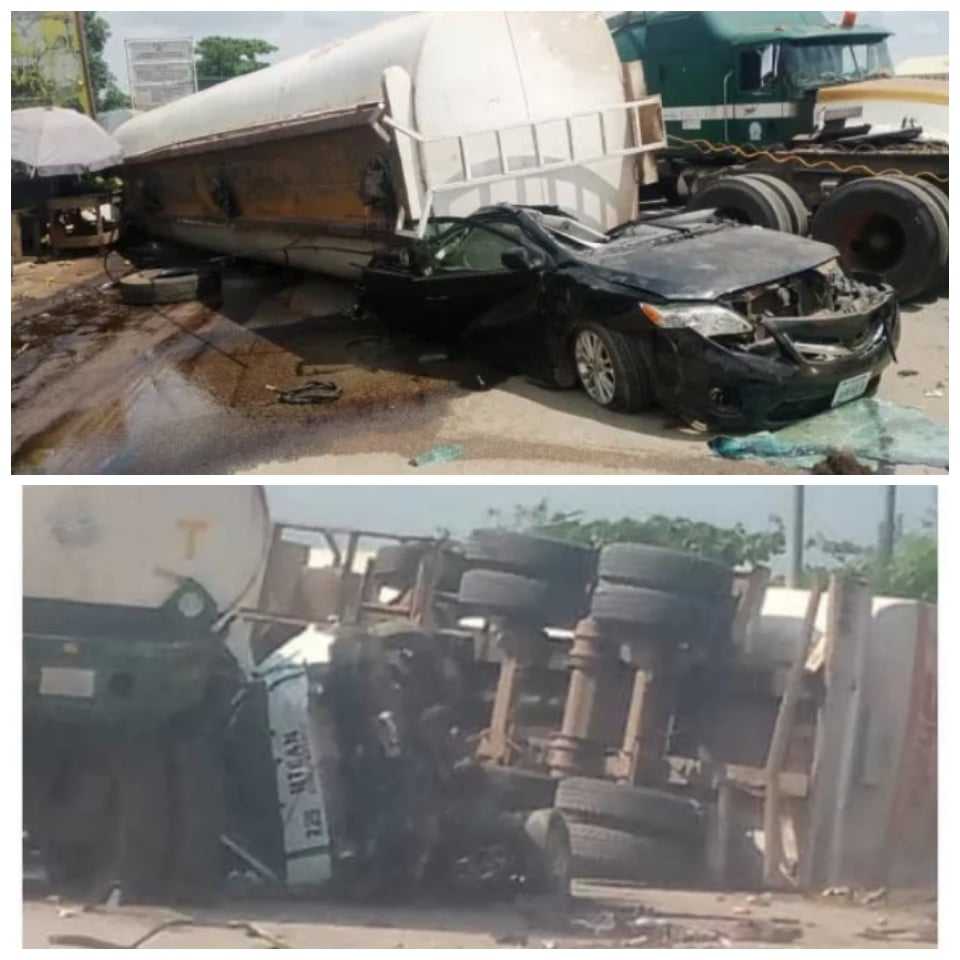 Black Saturday In Anambra After 2 Trailers Collide Leaving Over 8 Persons Dead
About 10 persons are feared dead after a ghastly road accident  when two trailers collided at Umunya on the Onitsha-Enugu expressway in Anambra in Umunya, Odumodu Junction in Oyi Local Government area of Anambra State, on Saturday left no fewer than eight passengers dead.
The accident involved two trailer trucks, one Jetta Sienna bus, one black Toyota car, all of which were badly damaged the accident was said to have occurred as a result of over-speeding.
A motorcycle rider who identified himself as Mr. Kenechukwu, who claimed to be an eyewitness said one of the trucks involved, lost its break, while traveling from Onitsha to Enugu.
He said: "I was waiting for passenger when I suddenly saw a trailer coming from Onitsha with full speed. Immediately it got closer, the driver couldn't hold the break, thereby ramming into an oncoming trailer and a bus loaded with passengers."
One of the survivor who was too dazed to speak was quoted as saying that their vehicle was on its way to Enugu when suddenly she heard a big bang and all she she could remember was blood, passengers and their traveling bags littered everywhere. Some of the injured passengers were said to have been moved to a hospital, while the corpse of the dead among them were also deposited in an undisclosed hospital.