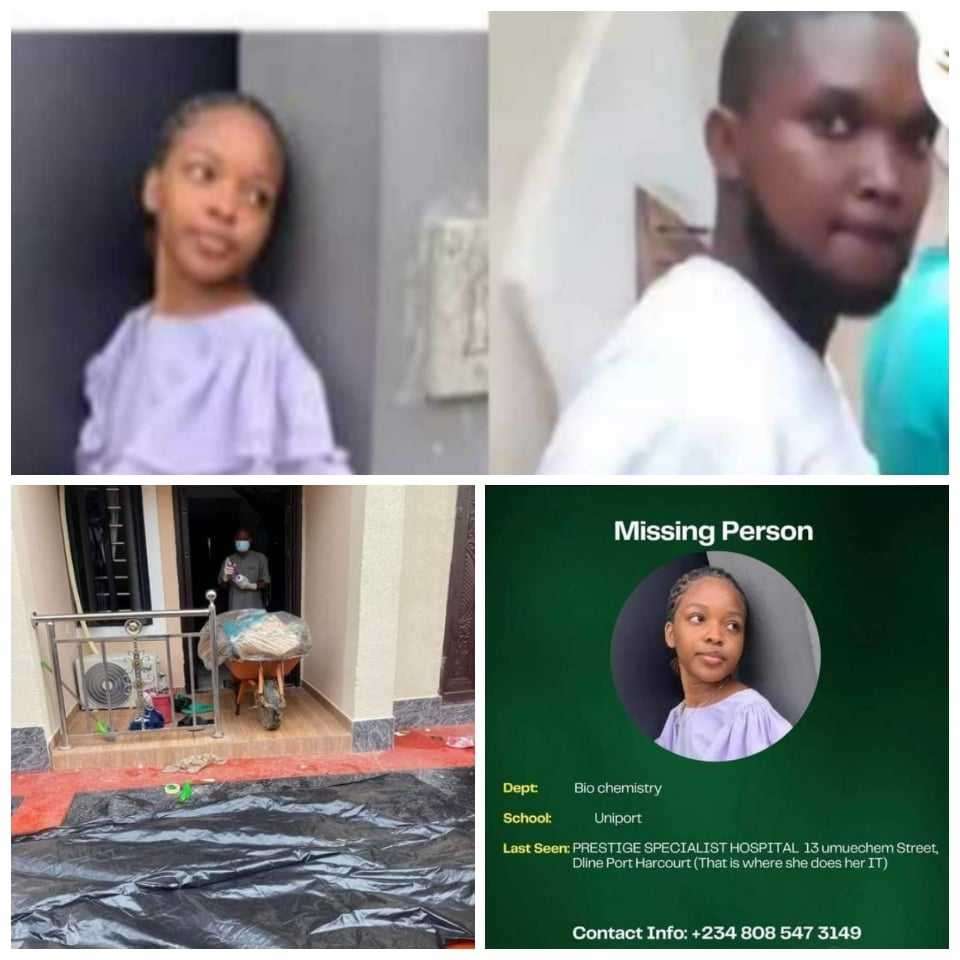 Body Parts Of Missing 300 Level UNIPORT Student Found In Imo State, Allegedly Murdered By Yahoo Boyfriend
Report says Otuene Justina Nkang a 300 level student of Uniport was murdered by her supposed boyfriend one Collins a Yahoo boy .
And information has it that the missing girl is from Agana in Andoni local government Area.
The  gory Corpse of a girl said to be a friend of one Collins Mbano has been discovered in Imo state.
Collins, who is allegedly a Yahoo boy reportedly invited his girlfriend Justina, a 300-level student of the University of Port Harcourt to visit him in Imo State where she would other things being equal, spend some days with him.
The plan, however, turned sour for Mis Justina when her boyfriend eventually assassinated her for rituals while she was asleep.
According to several reports, Collins only murdered the girl to perform ritual functions for Yahoo.
Unfortunately, he was caught and arrested by the
Dan C October 25, 2023