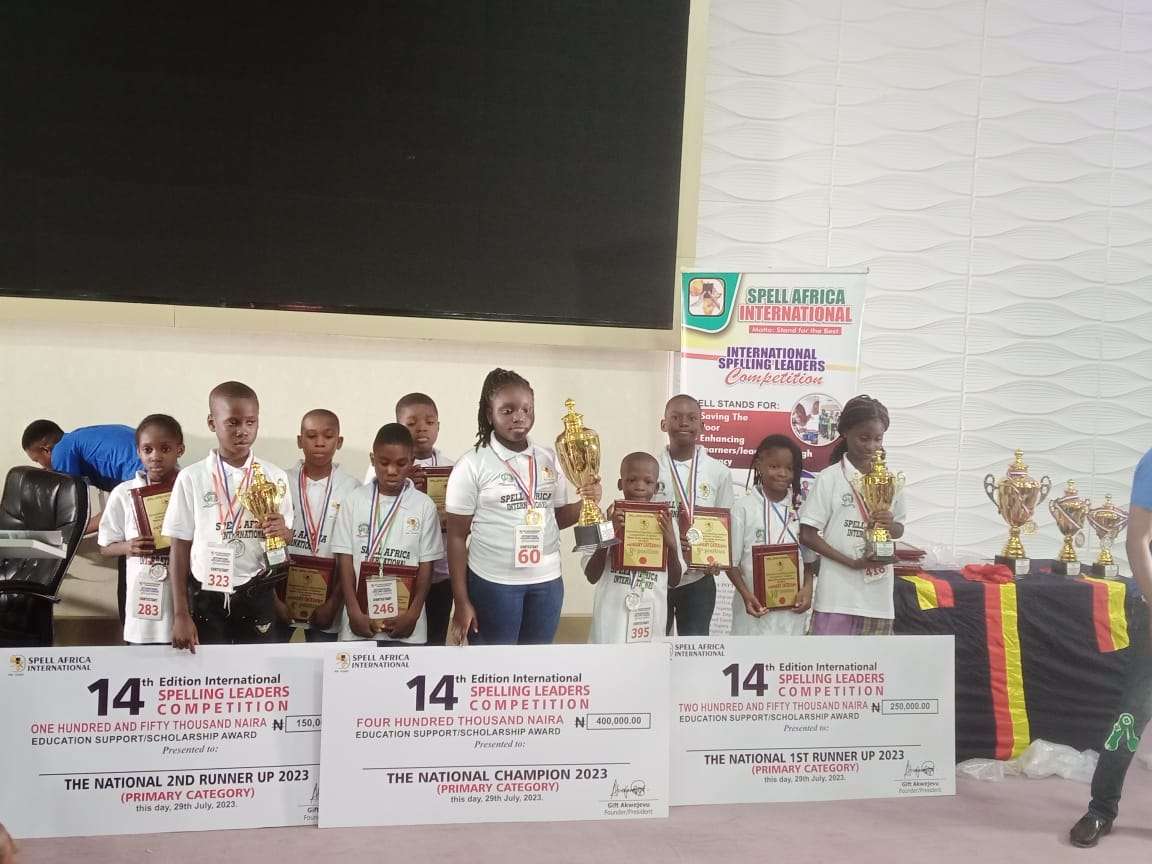 Bonny Dominates As Rivers State Emerges Top 10 Winners At Intl. Spelling Leaders Competition
Bonny Kingdom was once again brought to academic limelight as Divinetreasure B. E. Hart emerged among the top ten winners in the recently concluded National Spell Africa International Spelling Bee Competition, held at Curid Auditorium, Covenant University, Ogun State. Out of 95 Primary Spellers across 19 States who participated in National Grand finale.
A native of Dema Abbey community in Bonny Local Government Area of Rivers State, the Gem is a Grade 3 pupil from Tamvina International School, Bonny Island.
Tamvina International school, Bonny has made a name for herself, having defeated other Schools in Rivers State at the preliminary stages to gain three (3) out of five (5) slots to enable her qualify to represent Rivers State at the National Grand Finale, which was held in Ogun State.
It is really commendable that Divinetreasure Boma Emmanuel Hart was among the top Ten (10) champions in both the Primary and Secondary categories thereby putting Bonny Kingdom in particular and Rivers State in general on the World Academic Map.
It must be stated that these Gem deserve a Heroic Reception from the Government and all well-meaning individuals in Bonny and Rivers State.
With this milestone, Tamvina International School, Bonny, has proven to be one of the Leading Academic Institutions in Bonny Local Government Area and Rivers State at large.
We doff our caps for the ERC department of the Nigeria Liquified Natural Gas (NLNG), Bonny for providing the needed support and for being a part of this history.