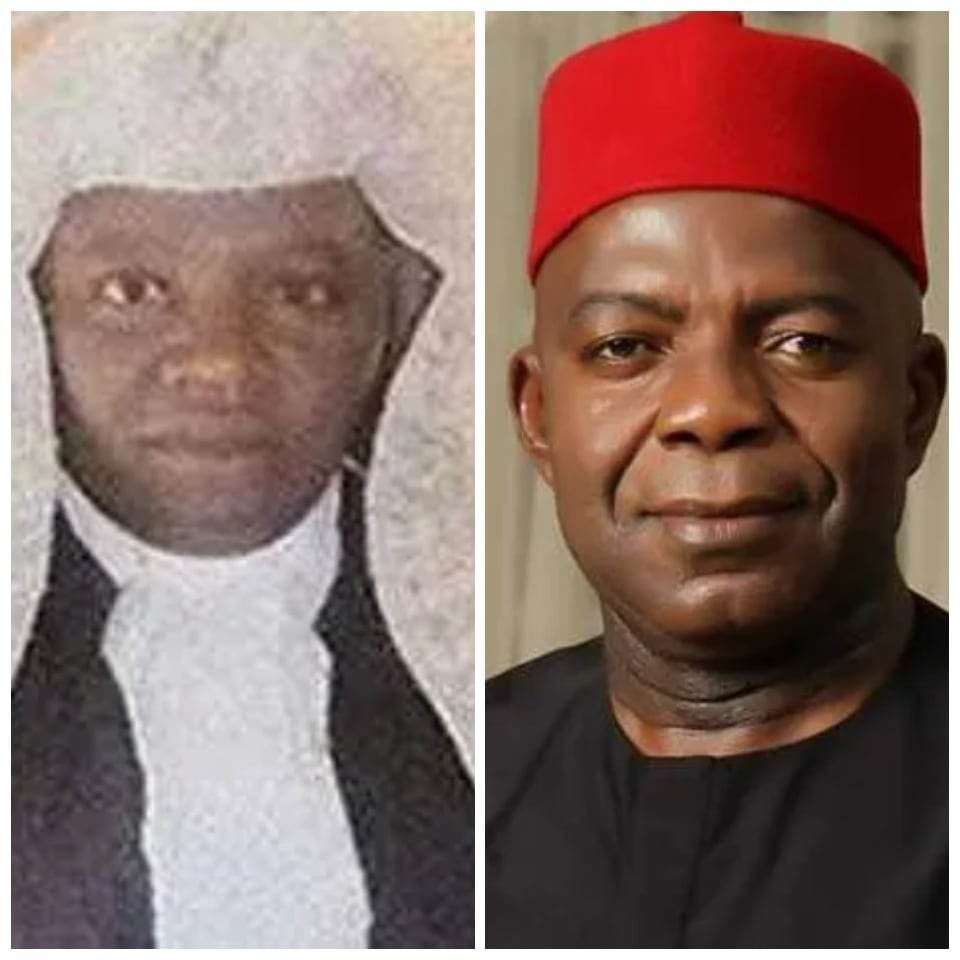 Breaking: CTC Of Kano Court Ruling Shows That Court Excluded Abia Candidates From Ruling, For Lacks Of Jurisdiction
The Certified True Copy of the ruling from the Federal High Court, Kano Division purportedly annulling the candidature of some Labour Party Candidates has revealed that the court declined jurisdiction on the issue of Candidates from Abia State as they were not parties to the suit. Recall that earlier today, the media was awashed with reports that a Federal High Court sitting in Kano, presided over by Justice M N Yunusa has nullified the candidature of the Abia State Governor-elect Dr Alex Otti and all the candidates of the Labour Party in Abia and Kano States.
The Court in Suit No FHC/KN/CS/107/2023 filed by Mr. Ibrahim Haruna Ibrahim against the Labour Party and the Independent National Electoral Commission, INEC, ruled that the failure of the Labour Party to submit its membership register to the INEC within 30 days before their primaries renders the process invalid.
However, a close study of the CTC of the Court Judgement, shows that the court excluded Abia Candidates from the order.
Paragraph 9 of the orders read, "The candidates that participated in the Election in Abia State are not parties before this Court as such the Court lacks the jurisdiction to make an order for the issuance of Certificate of return to them. They are however at liberty to seek the said redress from the appropriate Division of the Court."
Notwithstanding, a number of lawyers have questioned the rationale behind the judgements with some questioning the reasonableness of the entire suit.
A Human Rights Activist and Professor of Law, Prof. Chidi Odinkalu in a tweet recalled how same Justice M.N. Yunusa had previously been embroiled in controversies.
He wrote, "In 2016, National Judicial Council, #NJC, fired Justice Moh'd Yunusa for high #JudicialMisconduct, like collecting ???? anyhow. 5 yrs later (2 yrs ago) he was recalled in questionable circumstances. Today, he's back doing impressive things as he alone can!"
According to findings by TheNigeriaLawyer, the suit was filed and unusually concluded within 7days as the Originating Process is dated 11th May, while judgement delivered 18th May.
A Lawyer who spoke to TheNigeriaLawyer wondered if they intend to make caricature of the entire judiciary.
"So the Originating Process is dated 11 May while judgement delivered on 18 May?
Really?
Is this a joke or what?" He wondered.
Based on findings by TheNigeriaLawyer, we conclude with due respect, that it is an incompetent suit.
Source: @Nigerialawyers