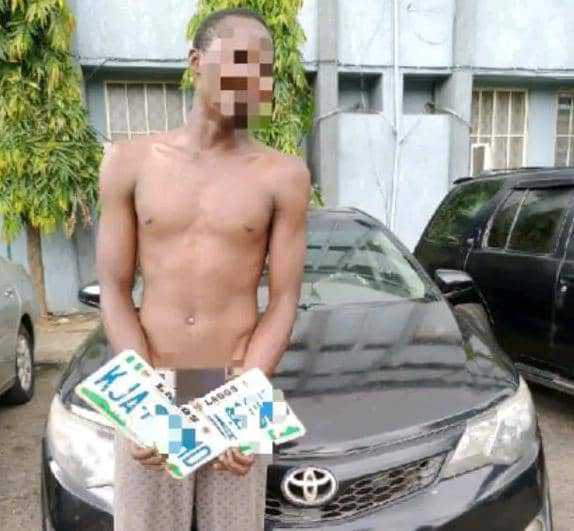 Car Wash Attendant Steals Customers Vehicle 3 Days After Employment
Operatives of the Police Rapid Response Squad (RRS) in Lagos have arrested a 22-year-old car wash attendant, Issa Muhammed, for allegedly stealing a customer's vehicle.
The command's spokesperson, SP Benjamin Hundeyin, confirmed the arrest in a statement in Lagos on Tuesday.
Mr Hundeyin said that the suspect was arrested after he absconded with a 2012 Toyota Camry handed over to him for cleaning in Isheri area of Lagos.
"The suspect was arrested on Sunday in the Agege area of Lagos State where he parked the car to link up with a buyer," he said.
The image-maker said that the suspect absconded with the car three days after his employment. "Preliminary investigations reveal that the car was handed over to the suspect three hours earlier by the owner in preparation for a family outing later in the afternoon.
"Muhammed, who was employed at the car wash three days before the incident, had removed the number plate of the car and discarded all identities linking the car to its owner immediately he arrived Agege," Mr Hundeyin said.
According to him, the case will be charged to court after investigation.