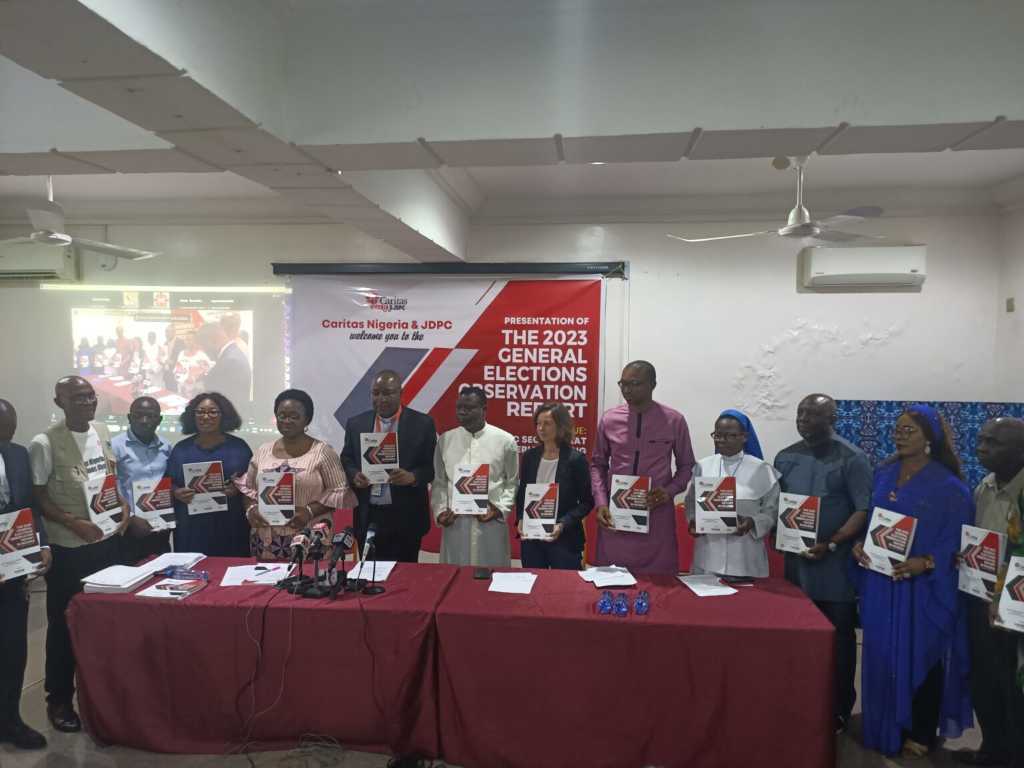 Catholic Church Calls For Punishment For Manipulated Elections Outcome In Latest Damning Report on 2023 Elections
The Church and Society Department of the Catholic Secretariat of Nigeria (CSN) and Caritas Nigeria have described the 2023 general election as the "worst in Nigeria's history" despite having an improved electoral act, financial support from local and international partners, as well as massive support of citizens.
In its report, the church insisted that there should be punishment for people who compromised the system, resulting in a manipulated outcome of the elections.
The Catholic Church said its position on the election was based on the report of its team from the CSN and Caritas Nigeria which were dispatched across the country to monitor the general elections.
The report was officially presented to the public on Friday, July 28, in Abuja.
Director, Church and Society Department of CSN, who is also the executive secretary, Caritas Nigeria, Very Rev. Fr. Uchechukwu Obodoechina, told journalists that the 2023 general election was marred with several irrguarities.
"It witnessed violence, intimidation, disenfranchisement, vote-buying, logistics challenges that affected the credibility of the election including the perceived compromise from security agencies that aided the activities of hoodlums," Obodoechina said.
"Obviously, majority of Nigerians are disappointed with the performance of the Independent National Electoral Commission (INEC) and security agencies despite the huge financial and logistics support it received.
"However, the 2023 general elections have come and gone, and had unfortunately left mixed feelings in the minds of most Nigerians. Most electorates are feeling disappointed in the outcome of the elections. This was because they did not feel the results, as declared by INEC, reflected the wishes of the majority of Nigerians.
"One of the greatest flaws of the 2023 elections was the inability, unwillingness, and outright refusal of INEC to upload results from Form EC8A to the IReV portal in real-time from the Polling Units as was severally promised before the conduct of the election.
"Presently, 10 political parties have instituted 1, 341 cases, representing about 90 per cent of the 1, 490 contested seats; and 346 judges have been engaged in different tribunals, making the 2023 elections the most litigated, contentious, disputed elections in the history of Nigeria's electoral democracy.
"There are chances that the 1, 341 petitions may not be the last since some other cases have not come to the fore. It's estimated that more than N3bn will be spent by INEC in defending cases brought against it due to the outcome of the elections.
BREAKING: Catholic Church Release Damning Report on 2023 Elections