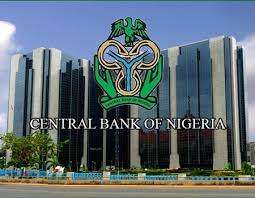 CBN Order All Banks In Benue To Close By 2PM Till Further Notice
The Central Bank of Nigeria, CBN, has put precautionary measures in place against future attacks on commercial banks in Benue State.
The development followed the attack on some banks in Otukpo town, Benue State, by armed robbers on Friday, October 20, 2023.
The CBN took the measures at an emergency meeting with the management of the affected banks in Makurdi, Benue State capital.
In a communiqué issued at the end of the meeting, the CBN, among other decisions, directed that "all banks and her branches across the state with immediate effect [sic] commence her business operations from 8am-2pm, Monday to Friday till January 30, 2024, when a review of the security situation will be carried out at the Bankers Committee for amendment accordingly".
The communiqué further stated that the Armored Personnel Carrier (APC) support be increased to two hundred thousand naira (N200,000.00) for Deposit Money Banks (DMBs) while CBN is increased to five hundred thousand naira (N500,000.00).
"Each bank is mandated to make its payment on or before October 27, 2023," the communique directed.