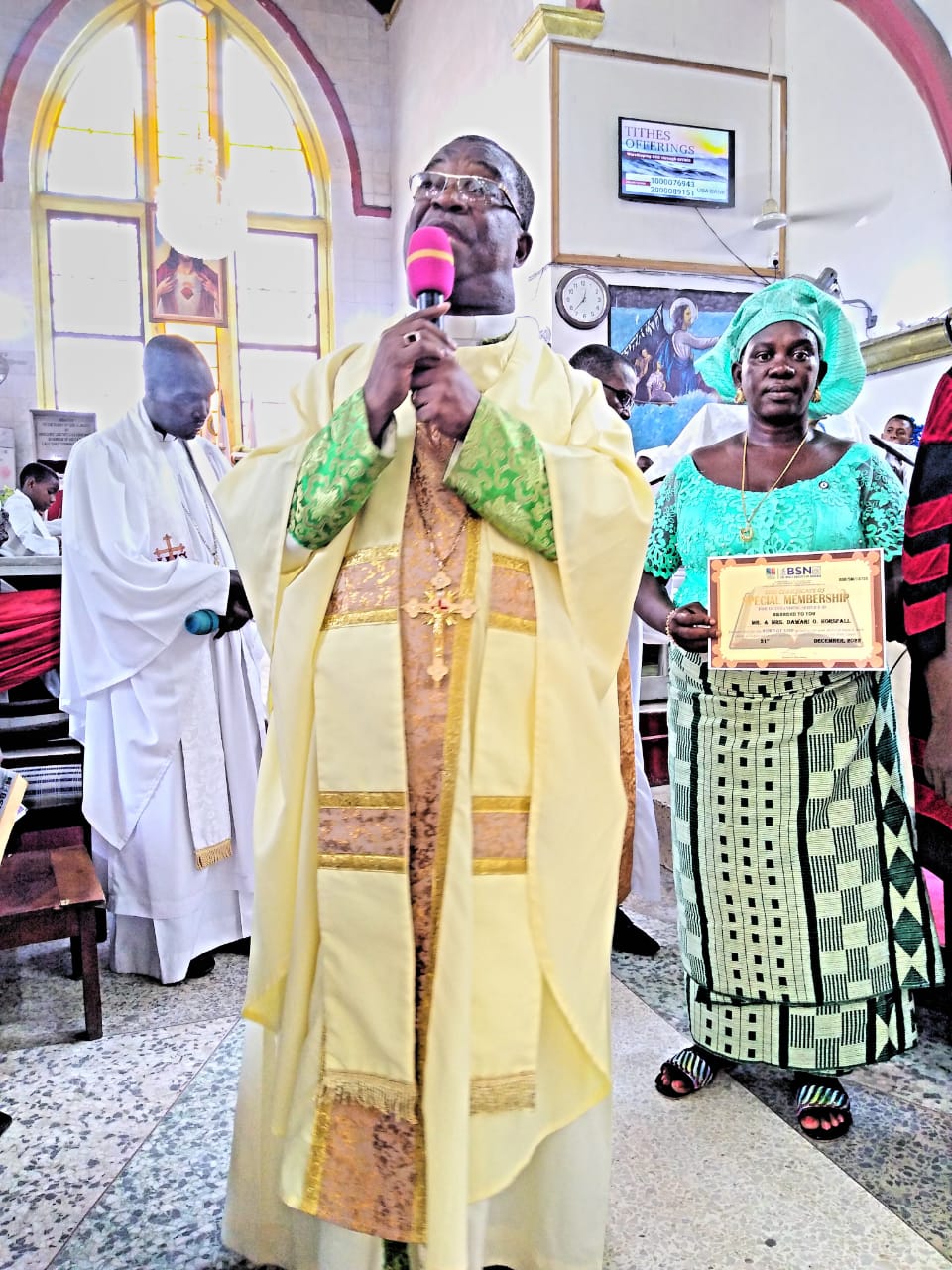 Church Heads/General Overseers Urged To Support Bible Society of Nigeria
Church Heads and General Overseers in Nigeria have been enjoined to religiously support the Bible Society of Nigeria (BSN) to make the Bible readily available to the Church.
The call was made yesterday at Abonnema headquarters of Akuku-Toru Local Government Area, Rivers State by the Prelate of the Fellowship of Lutheran Church of Nigeria, the Most Reverend Doctor Nimi John Fyneface JP, during the presentation of Special Membership Certificate to Mr and Mrs Dawari Horsefal at the Saint Paul's Lutheran Cathedral, Abonnema.
Most Reverend Fyneface stated that the call has become necessary in view of the near lukewarm attitude to the BSN by some Church Heads and General Overseers.
The Prelate declared "as the Head of the Lutheran Church in Nigeria, I will continue to support the Society to deliver in its mandate to publish the Written Word of God without doctrinal notes".
Continuing, he said, " it is the support of the Society that makes it possible for the Bible to be translated into Kalabari Language".
He then appealed to the Kalabari Language- speaking people in Akuku-Toru, Asari-Toru and Degema Local Government Areas to donate to the Society to enable the translation of more language Bibles.
Dr Fyneface assured that he would always support the activities and programmes of the Society, adding that " he is proud to be a Special Member".
Earlier, while addressing congregants at the Cathedral, the Chairman of the Rivers/Bayelsa Area, Elder Omoni Ayo-Tamuno, BSN-SM explained that the ceremony was initiated to encourage more Christians to belong to the Society.
Elder Ayo-Tamuno stated that "a support to the society is an indication to make the Bible more available to the Christian Community in Nigeria".
He lauded Dr Fyneface for being at the fore front of support to the society, citing his personal commitment that gave birth to the inauguration of the Kalabari Language Bible and appealed to other Church Heads to emulate him".
In a related ceremony, Elder Ayo-Tamuno had enjoined the leadership and the led of the Saint Mary's African Church, Abonnema not to relent in cooperating with the Abonnema Auxiliary to create the needed awareness among its members.
He was speaking at the presentation of Special Member Certificate to Evangelist (Elder) Emmanuel and Mrs GLP Billy, stating that the enrolment of more members into the society would assist to raise more fund to finance its activities and programmes.
He expressed, with positive faith, that the Church had the capacity to produce about 15 special members before the end of the year.
Speaking after the presentation, Evangelist Emmanuel Billy who is also the Chairman of Abonnema Auxiliary pledged to remain dedicated to the society.
Also speaking at the occasion, the Vicar in charge of the Church, Venerable Awala Erekosima, thanked the Society for the presentation of free New Testament Bibles to the Church.
_Leader Fubara Hart
Publicity Secretary
Rivers/Bayelsa Area_