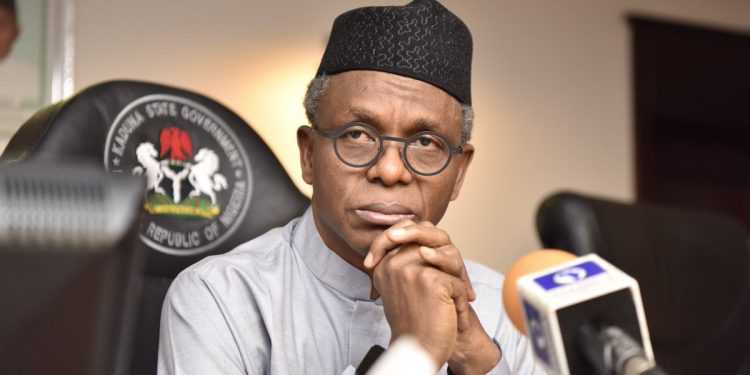 Continue To Spend Old Naira Notes, Tinubu Will Reverse That Policy When He Becomes President- El-Rufai
Kaduna governor Nasiru El-Rufai has urged citizens to disregard the Central Bank's directive and continue to transact with old denominations of the naira notes which the apex bank is phasing out. He said the policy will be reversed once APC presidential candidate Bola Tinubu becomes president. "Everyone, especially people in Kaduna should not be disturbed because of the naira swap deadline," said the Kaduna governor in the Hausa language. "Continue running your businesses and daily activities with whatever notes (old or new) you have."
He added, "And we will make sure to address this problem as soon as we win the election. That will be the first issue to tackle if we win the election."Mr El-Rufai made the assertion while speaking with a political audience in his state, urging them to stop thronging banks to swap their old notes or obtain new ones.The Godwin Emefiele-led CBN had said old denominations of the N200, N500 and N1000 notes would cease to be Nigerian legal tender from February 10 as a major plank of its new cash policy. The decision has left many Nigerians in quandary as the new notes remain acutely scarce.
"Don't rush yourself into taking old naira notes to the bank, and wasting your time in the unnecessary queues at the bank. Nobody can stop you (people) from using the notes," Mr El-Rufai assured.
"When we come to power, (Insha Allah), if Bola Tinubu becomes the president, we'll give people more time to get rid of the old naira notes."
On Wednesday, the Supreme Court temporarily stopped the Central Bank from withdrawing old naira notes from circulation. This followed a suit by governors of Kaduna, Zamfara and Kogi.