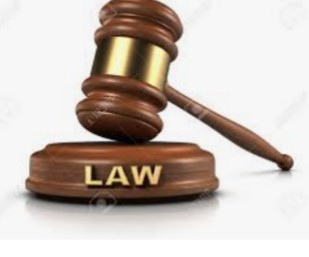 Court of Appeal Has Restrained INEC From Tampering With The BVAS Machines
APPEAL COURT TURNED INEC APPEAL TO CONFIGURE B-VAS SERVER FOR GUBER POLLS
Recall that H.E. Peter Obi had filed a law suit last Thursday, by Friday of the same week, the Court approved a motion for them to inspect INEC tools & systems including the server used for the Presidential Election Results.
Then yesterday, INEC went to court of appeal to seek a restraining order on Obi & Atiku from inspecting the tools, giving reasons as server configuration in preparations for the upcoming Governorship Elections in Saturday 11th March.
Well, I am happy to tell you all the good news that the Court of Appeal turned them down oooh! Not just turning down the request, the Court forbade them from tampering with the server or any of the Transmitting systems used for the conduct of the 2023 presidential Election, until Obi and Atiku are done!
RULES ARE RULES, YOU CAN'T ALWAYS HAVE YOUR WAY ALL THE TIME, WE'RE ALL UNDER THE LAW.
The LP secured permission to inspect INEC BVAS and servers almost immediately after the presidential elections.
The Appeal Court restrained INEC from tampering with data on the BVAS.
INEC still has NOT GRANTED LP Access
The next step INEC wants to take is to reconfigure BVAS even as access has not been granted to LP
INEC claims without reconfiguring, it would be impossible to hold gubernatorial elections.
Yet, a reconfiguration is very likely to delete data relating to presidential elections.
Yet, they have refused to grant access to this minute.
They are now using impending gubernatorial elections as a tool of blackmail.
INEC is Subverting Nigeria, a whole Huge Criminal Organization!