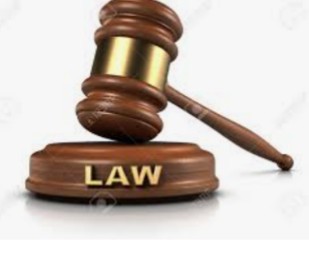 Court Orders Niger Govt Not To Demolish Ashrab Energy Limited
A Federal High Court sitting in Minna, has restrained the Niger state government from demolishing Ashrab Energy International Limited, located in the state.
The Niger state government had on May 30th, 2023 marked Ashrab located at Keteren-Gwari in Minna, with occupancy Nos. NGS/913 and NGS/8821 for demolition.
This came immediately as the Governor of Niger state was sworn-in on May 29th, 2023.
In a court order dated 14th June, 2023 marked NSHC/MN/147/2023, the defendants Governor of Niger state, the Attorney general of the state, Niger state ministry of land and housing, and Niger state urban development board have been asked to steer clear of any action regarding the parcel of Ashrab Iand.
It explained that the permit issued to the company on 28th October, 2021 by the Niger state urban development board should not be withdrawn.
The court under Justice Mariyam Ismaila, ordered interim injunction restraining Governor Mohammed Bago (1st defendant) or any of his agents from interfering with or stopping Ashrab energy International limited from carrying out it legitimate business.
According to the court, Governor of Niger state and his agents has no constitutional rights to demolish or revoke the C or O of Ashrab without establishing the proves for the action.
The order stopped the governor with his agents from carrying out any action that will be against the constitutional rights of the plaintiff.
According to the suit, " An order of interim injunction restraining the 1st defendant or any of his agents, assigns and or privies from interfering with the plaintiff's constitutional rights to own the parcel of land and all the improvements there on, situate at Keteren -Gwari, Minna, Niger state.
"The certificate of occupancy covered by certificate of occupancy Nos. NGS/913 and NGS/8821 pending the determination of the motion on notice.
"An order of interim restraining the 4th defendant from withdrawing the development permit issue to the plaintiff (Ashrab energy International limited) on 28th October, 2021 pending the determination of the motion"