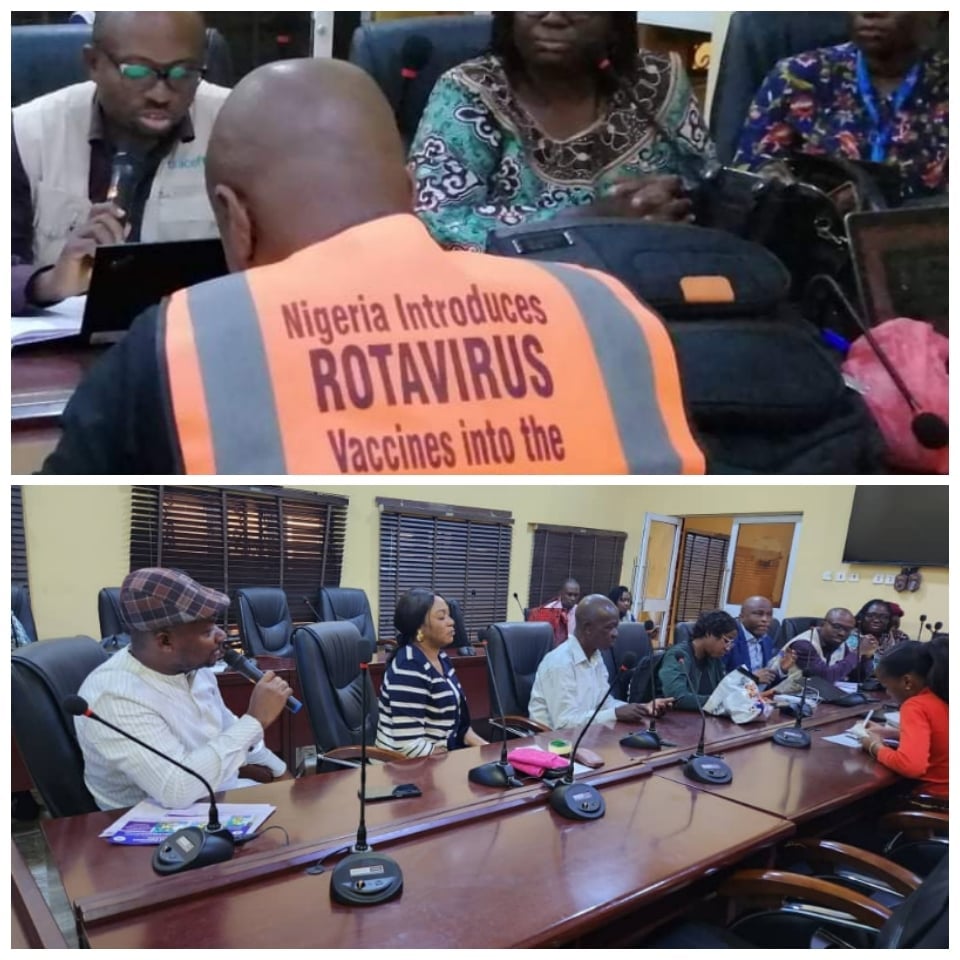 Diarrhoea Kills Over 500,000 Children Yearly: Get Free Rota Virus Vaccine From States, Federal Health Facilities
Children aged Two and below are right now getting the  Free doses of the ROTA virus Vaccine which is administered Orally by health officials in all Primary and Tertiary Health facilities across the sates.
Highlighting the importance of the Rota Virus Vaccine at the media and Health partners parley held at the Rivers State Primary Healthcare Management Board, the state immunization officer, Dr. Joseph Ulang said the Rotavirus vaccine would help eradicate diarrhoea disease among children. within the age bracket of one to two years.
He said already the State government has distributed the vaccine to all public health facilities in the state including some private health facilities that has an MOU with the state government
He said "the Rivers State Primary Healthcare Management Board has included Rotavirus vaccine as part of it's routine immunization campaign in the state" stressing that the Vaccine is free of charge and urged parents to report any public or private health facility that demands money from them.
In their separate speeches, the representative of National Primary Healthcare Development Agency, Dr. Ahmed Turai Garba, highlighted on some dangers of Rotavirus diseases He noted that  "The Rota virus is responsible for over 500,000 deaths in under 5 children as a result of diarrhoea diseases
He said "That figure is a really scary figure but today is an opportunity for us to put this vaccine out for easy access to children. This vaccine in the private facilities are very expensive. Today the government of Nigeria is providing it free for every child that is eligible"  My message out there is for mothers to bring their children that are below 2years to go to our health facilities to vaccinate their eligible children. The vaccine is safe and it is effective."
The World. Health. Organisation. desk officer, Dr. Richard Koko, the representative of UNICEF office, Nigeria, Dr Patrick Amor and the field coordinator/Epidemiologist, AFENET, Nigeria, Dr Fadahuasi Rhoda commended the State government for it's support towards routine immunization campaigns as well as request that the state sustain the tempo.
They however urged people in the state to stop open defections as well as wash their hands at all times before touching anything that is edible