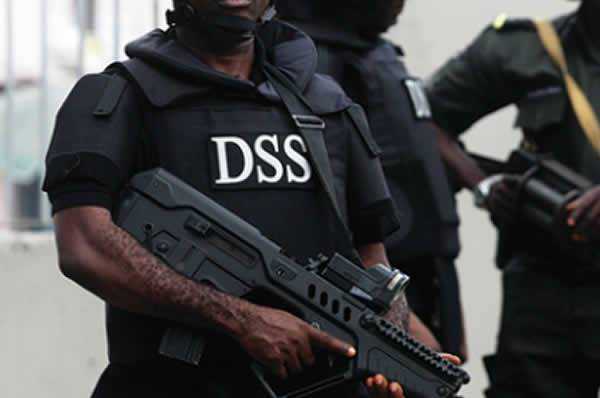 Don't Turn Yourselves Into Political Party – PDP Chieftain Urges DSS
A former Deputy National Publicity Secretary of the Peoples Democratic Party (PDP), Diran Odeyemi, has described as suspicious the claim by the Department of State Services (DSS) that some people wanted to foist an interim government on the country.
Speaking to newsmen in Osogbo, Osun State capital, on Thursday, the PDP chieftain advised the security agency not to turn itself into a political party.
Recall that the secret police had claimed that politicians who lost out in the presidential election are plotting to foist an Interim National Government on the country and stop the swearing-in of President-elect, Asiwaju Bola Ahmed Tinubu.
Reacting, Odeyemi said, "If almost after a week after which they made that statement, we have not heard of any arrest, or any concrete investigation thereafter, I will advise them not to turn themselves to political party. Nigerians should watch out for the presidency.
"They might be the ones flying the kite. As it appears, politicians believe in democracy and do not believe in outside constitutional means of changing government which is why all the presidential candidates approach the court and their supporters are dancing round the street in form of a protest.
"The issue of interim government coming from the DSS is like the Federal Government planning a coup against itself and they should not bring politicians into it. Irrespective of any political party politicians belong to, we still believe in democracy and not any interim arrangement. If the DSS has any contrary view to this, they should bring out the arrest they have made. Their claim appears suspicious."