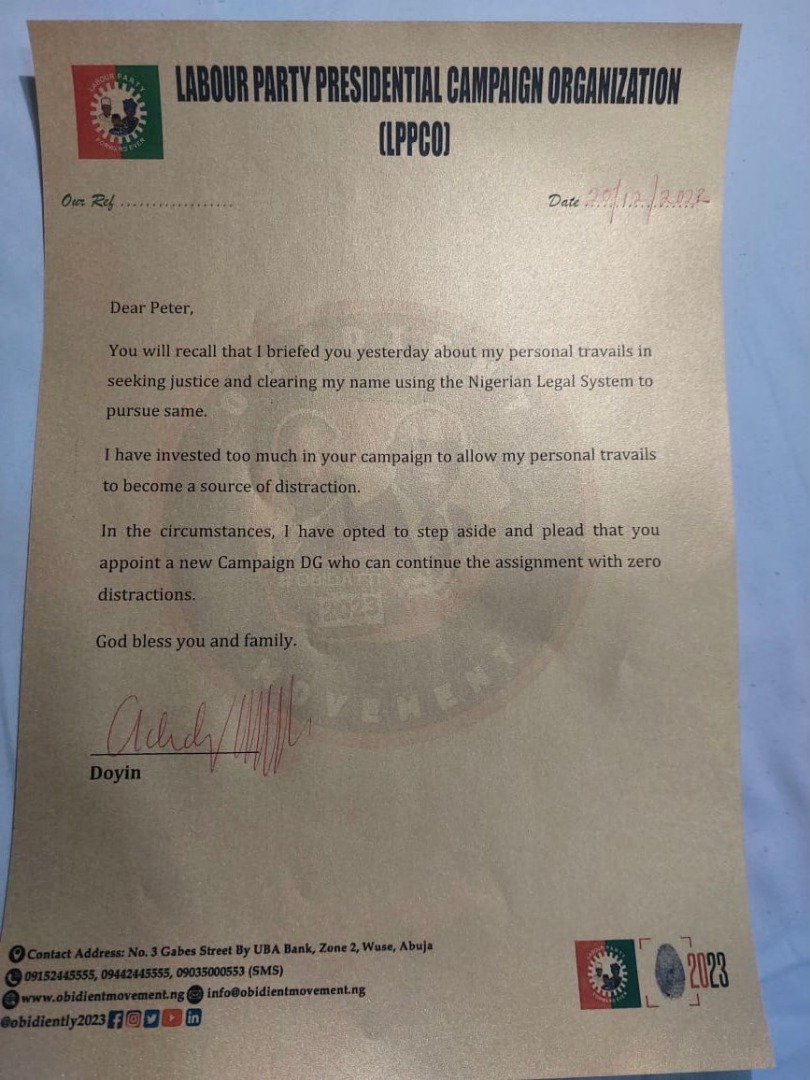 Doyin Okupe Steps Down As The DG Of Peter Obi/Datti Presidential Campaign
Doyin Okupe steps down as the DG of Peter Obi/Datti Presidential campaign. A twitter user said Time and again Obidents movement set and lead by example. It is a NEW NIGERIA for us all!
The Director General of the Labour Party Presidential Campaign, Doyin Okupe has resigned.
His decision is to enable him pursue his corruption case in Court.
He conveyed his decision in a letter to his principal, the Presidential Candidate of the party, Mr. Peter Obi.
Read his resignation letter below: