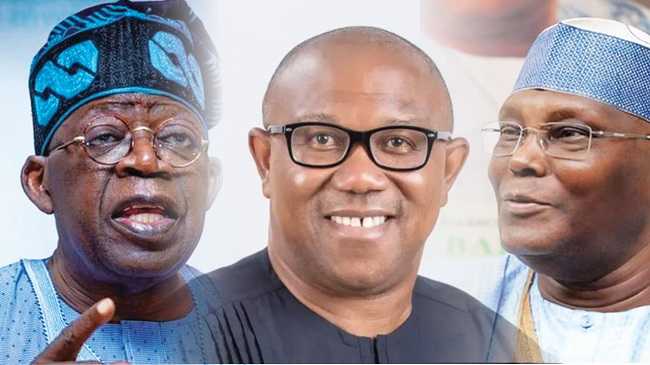 Dr Ariaga Who Declared Oyibo Presidential Election Results Not Known By The College- BBC Investigation Reveals Heavy Manipulation In 2023 Elections
As controversy continues to trail the February 25, 2023 Nigerian Presidential Election, now before the Presidential Election Petition Tribunal PEPT in Abuja, an in-depth investigation released by the BBC and sighted by this online media has found convincing proof suggesting some results from the election may have been heavily manipulated. Bola Ahmed Tinubu, declared president-elect by the Independent National Electoral Commission INEC is due to be inaugurated on 29 May.
The BBC has uncovered significant anomalies in Rivers state, a key battleground, although not sufficient to change the overall national outcome of the election, which took place in February. There are also questions over the identity of an election official who read out some of the unexplained results.
Oyigbo election official, Dr Dickson Ariaga, announced his name and that he worked for the Federal College of Education in Omoku.
On the recording, the word "Omoku" is indistinct, but there is only one Federal College of Education in Rivers state. Dr Ariaga then read out the results for each party in alphabetical order, including for all the smaller parties.
They all matched those on the collation sheet the BBC had obtained. But when he reached Mr Tinubu's APC, instead of saying 2,731 as written on our photograph of the sheet, he read out "16,630".
Then for Mr Obi's party (LP) the figure changed again – instead of the 22,289 seen on the sheet, he announced "10,784", more than halving his vote.
The mystery surrounding Dickson Ariaga
We asked the electoral commission if we could speak to Dr Ariaga, but they would not give us his details or reach out to him for us.
We spoke to the election official seated next to Dr Ariaga, but she told us she wasn't authorized to talk to the press.
So we sent a reporter to the Federal College of Education in Omoku, about two hours drive north of Port Harcourt, where he'd said he worked when introducing himself.
The Deputy Provost Moses Ekpa told the BBC: "From our records, both from our payroll and from our human resources, there is no such a name in our system and we don't know such a person."
PIX. DR Moses Ekpa
Moses Ekpa says the Federal College of Education in Omoku has never heard of Dr Ariaga
We tried tracking him down on social media and eventually came across another Facebook account for someone in Port Harcourt, whose profile details had the name Dickson Ariaga.
When we compared an image from this account to the television pictures of Dr Ariaga using Amazon Recognition software, we achieved a match of 97.2%, indicating a very high probability they're the same man.
Dr Ariaga did not respond to messages sent by us to this account.
While reacting to BBC disturbing findings, Johnson Sinikiem, Intec's regional spokesman in Port Harcourt, told the British media outlet that due to a "gross shortage of time and personnel" they had needed to take on some people without verifying their identity documents.
Referring to Dr Ariaga, he said: "If he had presented himself as a lecturer from [the college in Omoku] and it's otherwise, then he is dishonest."
BBC also approached Inec's headquarters in Abuja for a response to their findings of discrepancies in the results in Rivers state. They were unable to comment due to ongoing legal challenges.
This is just one case in one state in southern Nigeria where the evidence points to the results having been manipulated
.Follow the Link to read the Full Report
https://www.bbc.com/news/65163713?xtor=AL-72-%5Bpartner%5D-%5Bbbc.news.twitter%5D-%5Bheadline%5D-%5Bnews%5D-%5Bbizdev%5D-%5Bisapi%5D&at_ptr_name=twitter&at_campaign=Social_Flow&at_link_type=web_link&at_format=link&at_link_origin=BBCWorld&at_bbc_team=editorial&at_medium=social&at_link_id=379D4A58-F37D-11ED-83EF-5408D872BE90&at_campaign_type=owned