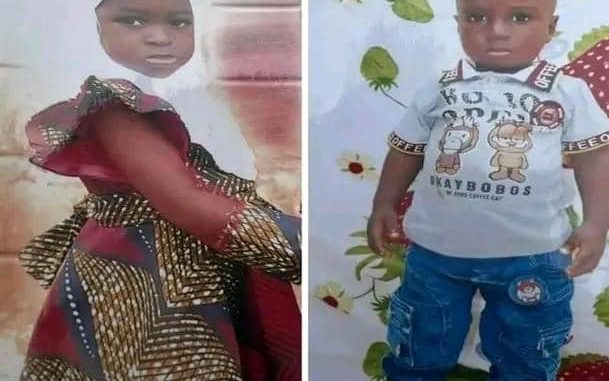 Drama As New Tenants Abducts Neighbor's 2 Children Weeks After Moving Into Abuja Apartment
Two women have reportedly abducted their neighbor's two children two weeks after moving into an apartment in Bako community, in the Kwali Area Council in the Federal Capital Territory, Abuja.
we gathered that the two ladies fled with the two siblings identified as Hauwa, 5, and and her two-year-old brother, Marwan, on Wednesday, May 31, 2023.The development has  thrown the community into confusion as the distraught parents of the children are currently making spirited moves to trace the fleeing ladies and recover their children.
It was gathered that trouble started when two-year-old Marwan started crying while his mother was praying. One of the new tenants, identified as Godiya, under the pretence that she did not want Marwan to distract his mother from her prayers, offered to carry the little boy.
When the cry persisted, Godiya then took the boy and his elder sister, Hauwa, with her, claiming she wanted to go and buy biscuits for the children. She never returned.
When the mother finished her prayers, she patiently waited for the return of the tenant and her children to no avail.
By the time it became clear that something must have happened to the children, the woman cried out, drawing the attention of other neighbours.
She and other neighbours searched the neighbourhoods but the children and their new neighbour were nowhere to be found.
The mother was faced with the shock of her life when agitated neighbours decided to break into the new tenants' room and they discovered that the room was empty, an implication that the two new tenants planned the abduction and had taken away their few belongings before fleeing with the children.
Speaking to the publication, the father of the missing children, Dauda Saliu, said that the ladies moved into a one bedroom apartment in the area barely two weeks ago.
Saliu said since the ladies moved in, Godiya had been giving gifts to his children and he had not been comfortable with the situation but he could not stop it because of the nature of his job which usually took him away from home for the better part of the day.
"I was not at home when the incident happened."
Punch,