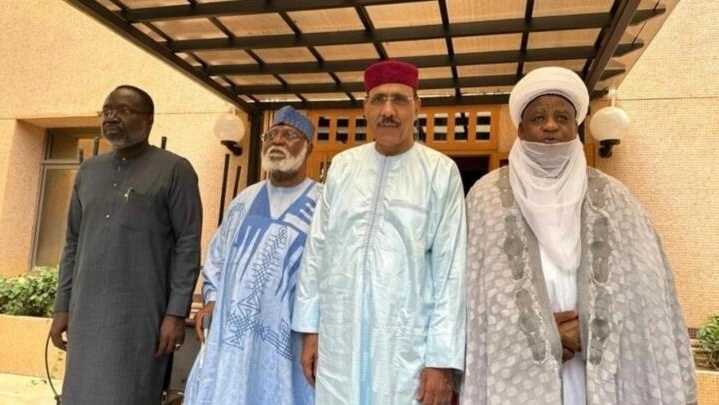 ECOWAS Delegations Finally Meets Niger Ousted Leader Bazoum In Presence of Junta Appointed PM
An Ecowas delegation, headed by Nigeria's former military ruler, General Abdulsalami Abubakar on Saturday met with ousted President Mohamed Bazoum of Niger Republic in the presence of the military-appointed Prime Minister, Mr Ali Zeine, and a member of the junta, according to FRANCE 24 report.
The meeting came hours after the delegation arrived in Niger's capital Niamey in a fresh attempt to douse the political face-off that has engulfed the former French colony since the military takeover in July.
West African defence chiefs said on Friday they were ready for an armed intervention in Niger following the coup that ousted President Mohamed Bazoum last month, but a diplomatic mission was possible over the weekend to keep talks open.
The regional bloc—ECOWAS statement followed two days of talks in the Ghanaian capital Accra on the crisis in Niger after coup leaders ignored the bloc's deadline to step down.