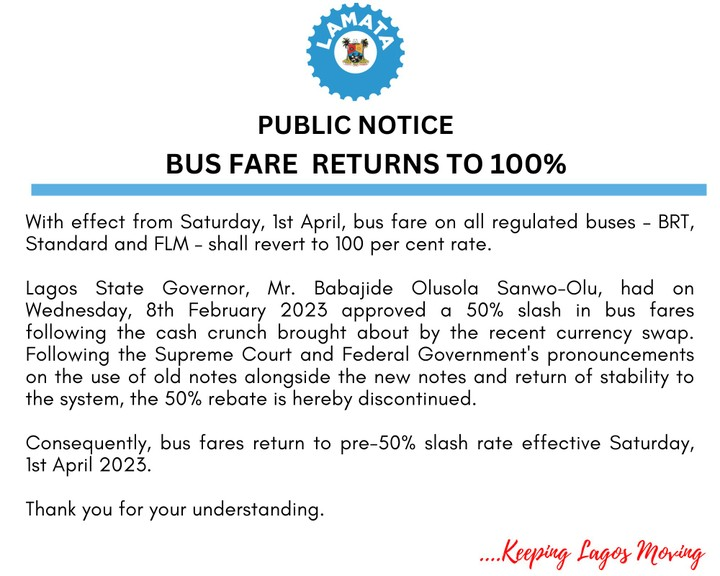 Election Largess Over: Sanwo-Olu Reverts Bus Fare On All BRT To 100% Rate
In February 2023, Lagos state governor Baba Jide Sanwo-Olu announced a 50% reduction on all Lagos State Public Transport System for the next one week through the Cowry Card system, this measure is to cushion the effect of the Fuel and Currency crisis.
With effect from Saturday, Ist April, bus fare on all regulated buses BRT, Standard and FLM – shall revert to 100 per cent rate.Lagos State Governor, Mr. Babajide Olusola Sanwo-Olu, had on Wednesday, 8th February 2023 approved a 50% slash in bus fares following the cash crunch brought about by the recent currency swap.Following the Supreme Court and Federal Government's pronouncements on the use of old notes alongside the new notes and return of stability to the system, the 50% rebate is hereby discontinued.
Consequently, bus fares return to pre-50% slash rate effective Saturday, Ist April 2023.
Thank you for your understanding.