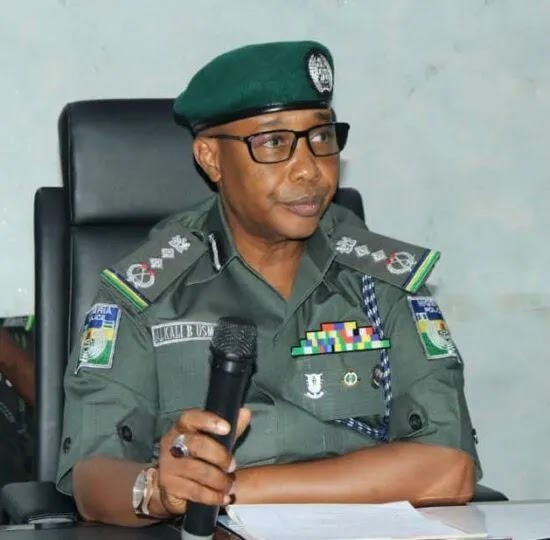 Electoral Offences: 203 Persons Arrested In 185 Major Incidents- IGP Meet With Strategic Police Managers
The Inspector-General of Police, IGP Usman Alkali Baba, psc(+), NPM, NEAPS, fdc, CFR, on Monday 6th March, 2023, met with Strategic Police Managers comprising Deputy Inspectors-General of Police and members of the Force Management Team, Assistant Inspectors-General of Police, Commissioners of Police, and heads of tactical investigative and operational units of the Force at the Goodluck Jonathan Peacekeeping Hall, Force Headquarters, Abuja, to debrief officers posted for election security management duties and appraise the performance of the Nigeria Police Force at the February 25th Presidential and National Assembly Elections, identify gaps, and perfect the action plan for the forthcoming March 11th Elections.
Similarly, the IGP applauded the high level of resilience, and utmost professionalism displayed by Officers and men of the Nigeria Police as well as other security agencies in the course of the election security operations in line with the Reviewed Standard Operational Guidelines and Rules for Police Officers and Other Security Agents on Electoral Duties which was issued to all officers in the countdown to the election operations. He equally attributed the professionalism of the officers to the various pre-election pieces of training, meticulous planning, massive operational assets procurement and deployment, as well as prioritized welfare.
Furthermore, the IGP noted that about one hundred and eighty-five (185) major incidents were responded to by the Police across the country during the elections, while a total of two hundred and three (203) offenders linked to various electoral offences and sundry crimes have so far been arrested, and eighteen (18) firearms of various calibres were recovered from political thugs during the exercise. He emphasized that the cases are at various stages of investigation at the Nigeria Police Electoral Offences Desks and assures that they will be concluded and processed to the Legal Department of the Independent National Electoral Commission for prosecution.
The Inspector-General of Police reiterates that the Nigeria Police is committed to evolving pathways to incrementally strengthen the Force's operational capacity and professional knowledge in navigating through the complex electoral process dynamics to police our democratic heritage and meet the expectations of the electorates.
CSP OLUMUYIWA ADEJOBI, mnipr, mipra,
FORCE PUBLIC RELATIONS OFFICER,
FORCE HEADQUARTERS,
ABUJA.
March 6, 2023.