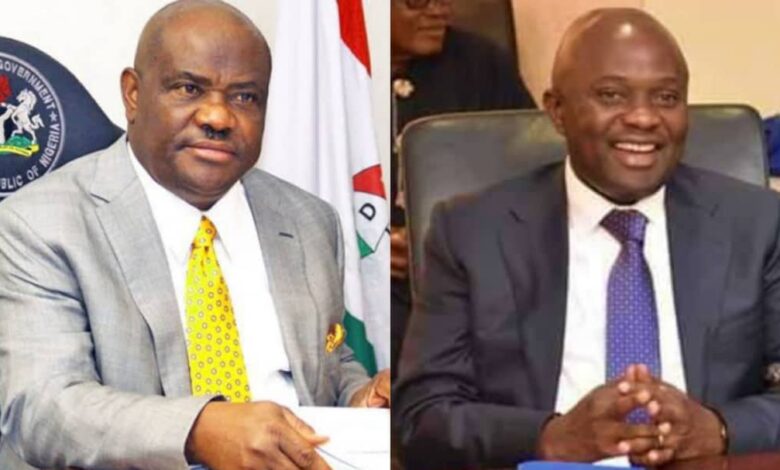 Emohua LGA Chairman, Ban Okada Movements, Following Kidnap Of Protocol Officer To Former CoS Emeka Woke
Gunmen have kidnapped one Mr Justice Azunda, a protocol officer to the immediate past Chief of Staff, Rivers State Government House, Chief Emeka Woke.
The gunmen had invaded the Isiodu community where Mr Azunda and others were in a meeting, shot sporadically in a commando style before whisking him away.
Speaking on the incident, the Chairman of Emuoha Local Government Area, Dr Chidi Lloyd, said a suspected kidnapper, simply identified as Wordi, who had been declared wanted was responsible for the kidnap.
Dr Lloyd stated, "In what I describe as a very sad incident yesterday (Sunday) afternoon. Wordi and his gang invaded Isiodu community where Justice Azunda and some other persons were holding a meeting and they shot sporadically into the meeting.
"In the ensuing melee, Mr Justice Azunda was abducted.
He charged members of a local vigilante group called Emuoha Local Government Vigilante Service to assist the security agencies and ensure the victim's early release. He said, "Members of the Emuoha Vigilante are up and doing in recent times. They have been in the bush. I have charged them once again to ensure that Mr Justice Azunda is released unscattered."
The Emuoha council boss announced a N2 million bounty on Wordi in a bid to apprehend him, even as he ordered an immediate ban on motorcycle operations in the area.
"I also want to use this opportunity to say that the bounty on Wordi has been increased from N1 million to N2 million on anybody who has any useful information on the whereabouts of Wordi.
"I want to painfully announce the ban on the movement of motorcycles in the local government from 6 pm to 6 pm
"The ban will come into force from June 5, 2023. I know the hardship that this will cause on the people," Dr Lloyd said
Meanwhile, the spokesperson of the State Police Command, Grace Iringe-Koko said a suspect linked to the kidnap incident has been arrested and was helping the police in their investigation.
She disclosed that the State Commissioner of Police, Emeka Nwonyi has deployed the command's tactical teams to the area to ensure Mr Azunda's early release from captivity.
"The suspect has been transferred to the State Criminal Intelligence and Investigations Department where he is helping the police with the investigation.
"Efforts are on to ensure the kidnap victim is released unconditionally and unhurt. As we speak the CP has ordered tactical deployment to the area," she added.
(The PUNCH)