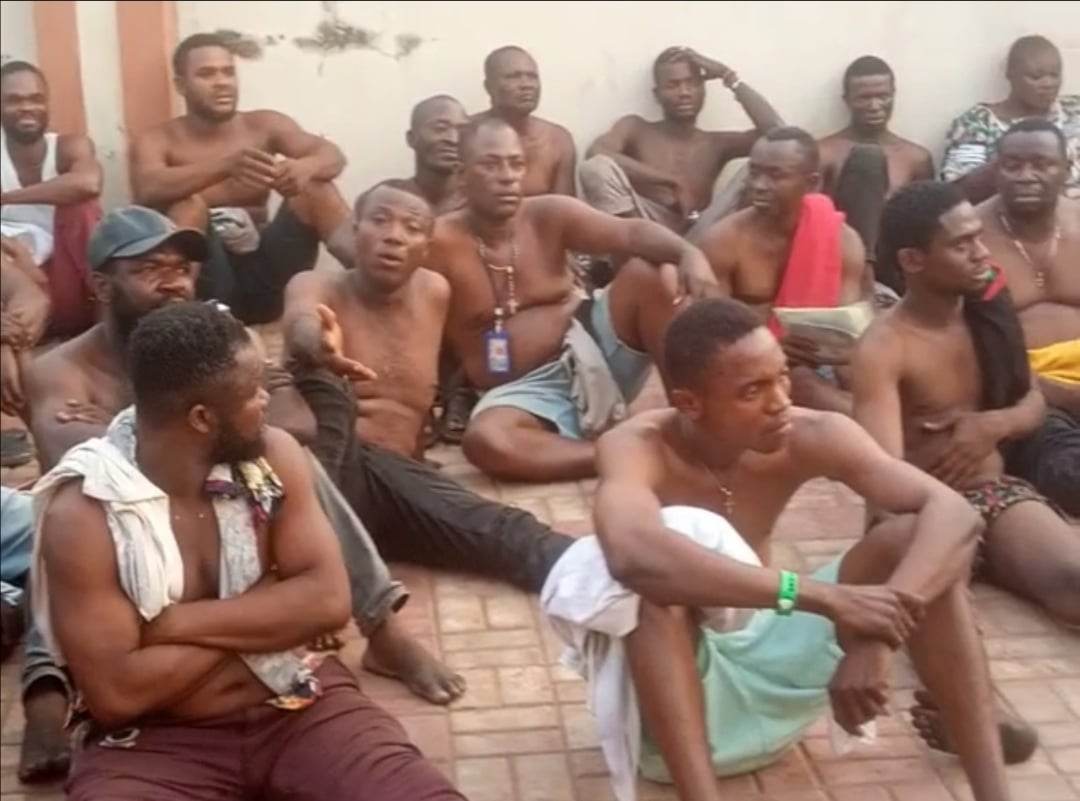 End Touting Enforcement Team Arrest 48 Illegal Revenue Collectors In Anambra
The drive of Governor Charles Chukwuma Soludo to end touting in Anambra State is yielding plenteous dividends.
In a swift reaction to Mr. Governor's assurances to callers on the 3rd edition of his ABS Quarterly Phone-in Programme, the Anambra Joint Enforcement Team (ANJET) arrested 48 illegal revenue collectors from around the state.
The operation which was carried out on Tuesday, February 14, 2023 harvested the plentiful number of illegal revenue collectors and touts across Anambra State, especially at locations reported by callers during the Media Chat with Mr. Governor.
The flashpoints that were raided by ANJET included Bridgehead, Uga Junction, Upper Iweka, Owerri road, Nnewi, Igbo-Ukwu, Ekwulobia, Amansea and Ifite Awka.
The suspects are already being profiled for "Name and Shame" policy of the government. They will then be promptly charged to court to face the law.
ANJET, working under the coordination of SPAD Security Office, will continue to pursue Governor Soludo's resolve to stamp out touting in Anambra. This will go a long way to ensure that the dream of a liveable and prosperous land is achieved.
Paul Nwosu