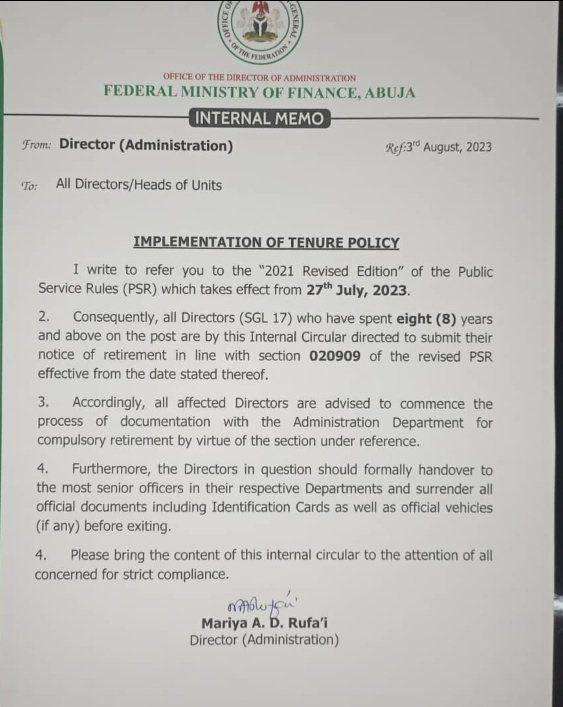 FG Orders Directors Who Have Served 8 Years In The Directorate Cadre To Resign
In line with the new tenure limit introduced for directors in the Federal Civil Service, the Federal Ministry of Finance has ordered that all its directors who have spent eight years in the directorate cadre to tender their notices for early retirement.
A memo signed by the Director of Administration of the ministry, Mariya Rufai which was dated August 3, 2023, was addressed to all directors and heads of units of the ministry.
In the newly revised rules, it was observed that the Federal Government introduced a tenure policy for Permanent Secretaries. Though the rule states that Permanent Secretaries will now spend four years, it further notes that their tenure is subject to renewal following evaluation of their performances. It also states that directors who spend eight years will compulsorily retire after the period.