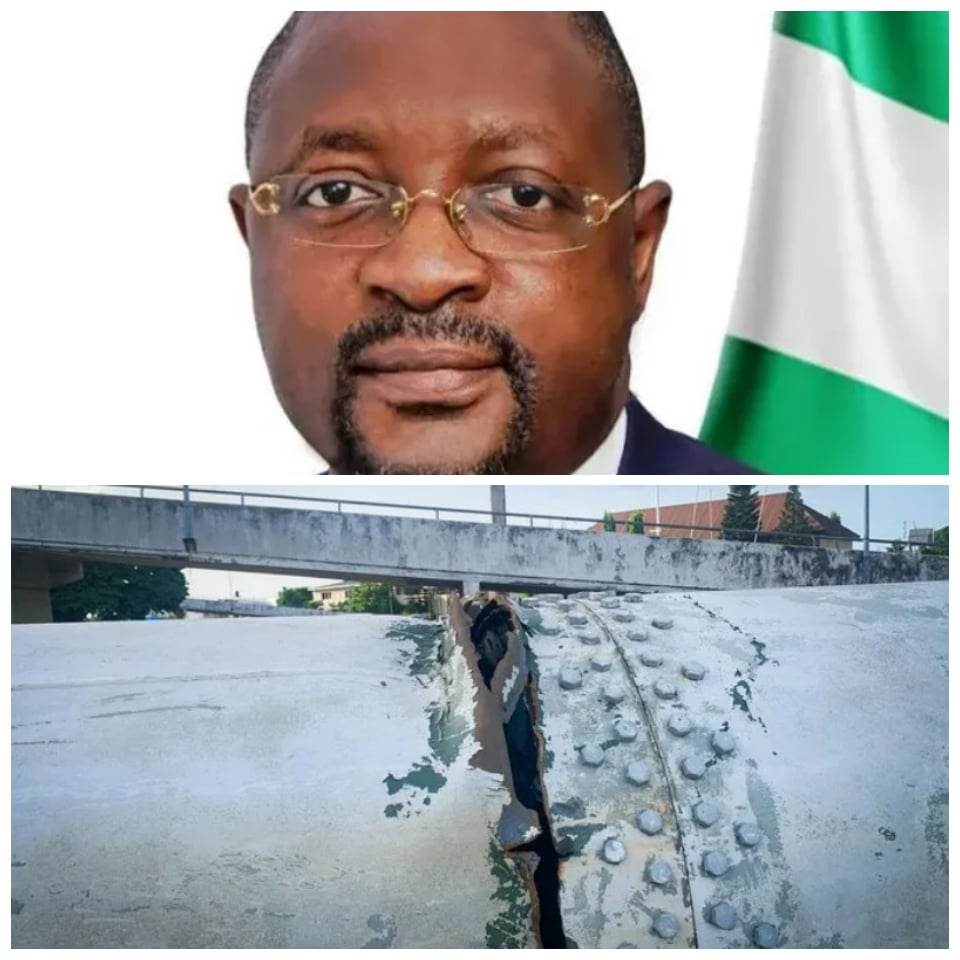 FG Temporarily Shut Down Lagos National Stadium After Partial Collapse- Sports Minister
The Federal Government has announced moves to temporarily close down the National Stadium in Surulere, Lagos, following its partial collapse after a heavy downpour.
The Minister of Youth and Sports Development, Mr. Sunday Dare, announced this on his Twitter handle, @SundayDareSD, on Friday. A video attached to the report showed how the sports complex collapsed in an aftermath of heavy downpour on Wednesday.
Reacting to the development, Mr. Dare tweeted:
"We have decided to err on the side of caution, hence the decision to impose extensive restrictions around the stadium.
"We request the cooperation of anyone who this decision may inconvenience as we cannot ascertain reality on the ground, Sunday Dare "The concession process towards fully privatizing the Surulere stadium which began last year will be expedited by the Federal Government through the ICRC towards a comprehensive rehabilitation and upgrade of the 51 years old edifice.
"Clearly they are also suspect after 51 years. "Based on my assessment, advice of experts and in the interest of public safety, the Ministry will announce shortly the temporary closure of the stadium and surrounding facilities for proper assessment and necessary action."