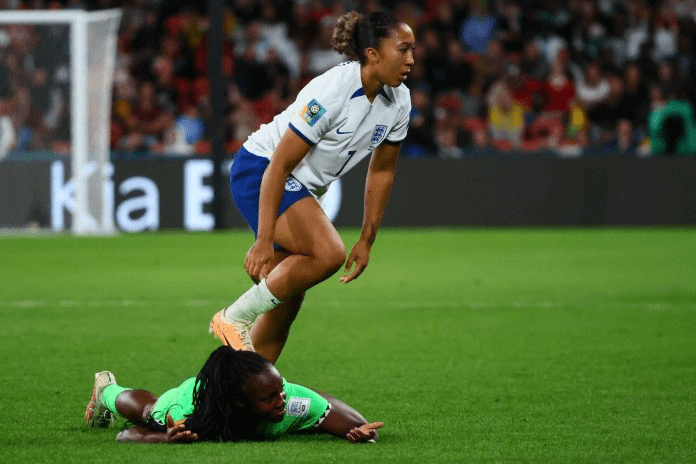 FIFA Bans England Forward For 2 Matches For Stepping On Nigeria Alozie
England forward Lauren James received a two-match ban from FIFA today for the stamp on Nigeria's Michelle Alozie that earned her a red card in the Women's World Cup last 16.
The 21-year-old Chelsea attacker was sent off in the 87th minute of Monday's match in Brisbane, which European champions England went on to win on penalties, reports AFP.
She will miss England's quarter-final against Colombia in Sydney on Saturday as well as a potential semi-final, but would be available to return should the Lionesses reach the final on August 20.
James apologised on Tuesday to Alozie over the incident, tweeting: "All my love and respect to you."
"I am sorry for what happened," added James.
Separately, the England team released a statement of their own saying: "Lauren is really sorry for her actions which led to the red card and is full of remorse.
"It is wholly out of character for her."