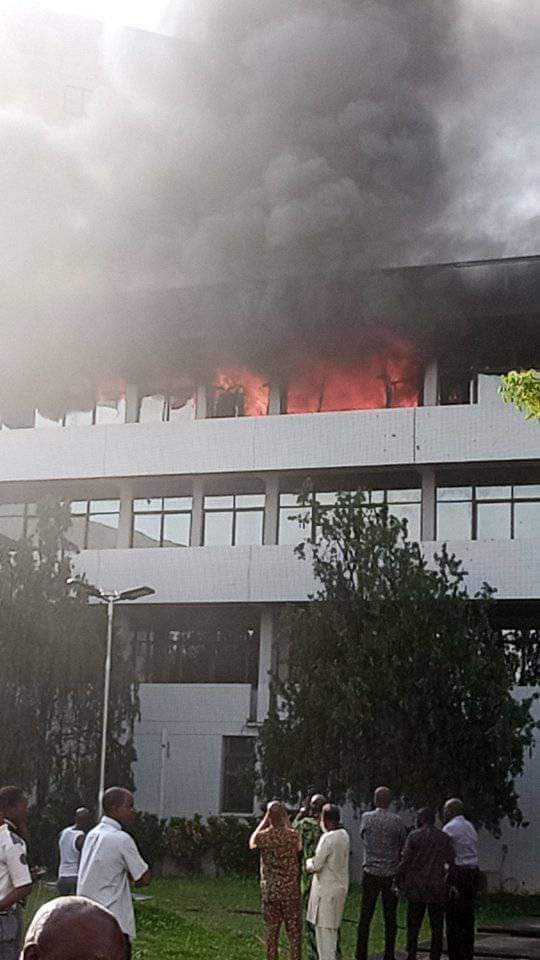 Fire Outbreak Raging At Supreme Court Building
A section of the Supreme Court of Nigeria is on fire, Arise News has reported. Among the sections completely burnt down are the offices of three justices.
Unconfirmed report says that the raging inferno has affected offices of three justices of the apex Court of Nigeria.
The fire is coming as the Supreme Court hears the different appeals raised by the Peoples Democratic Party, PDP and Labour Party, presidential candidates, Atiku Abubakar and Peter Obi respectively against the judgment of the Presidential Election Petition Court, PEPC which upheld the election of President Bola Tinubu.
It is not known if the affected justices are members of the panel and there is presently no pointer as to the reason for the fire.
The cause of the fire which stated on Monday morning is still unknown as at press time.