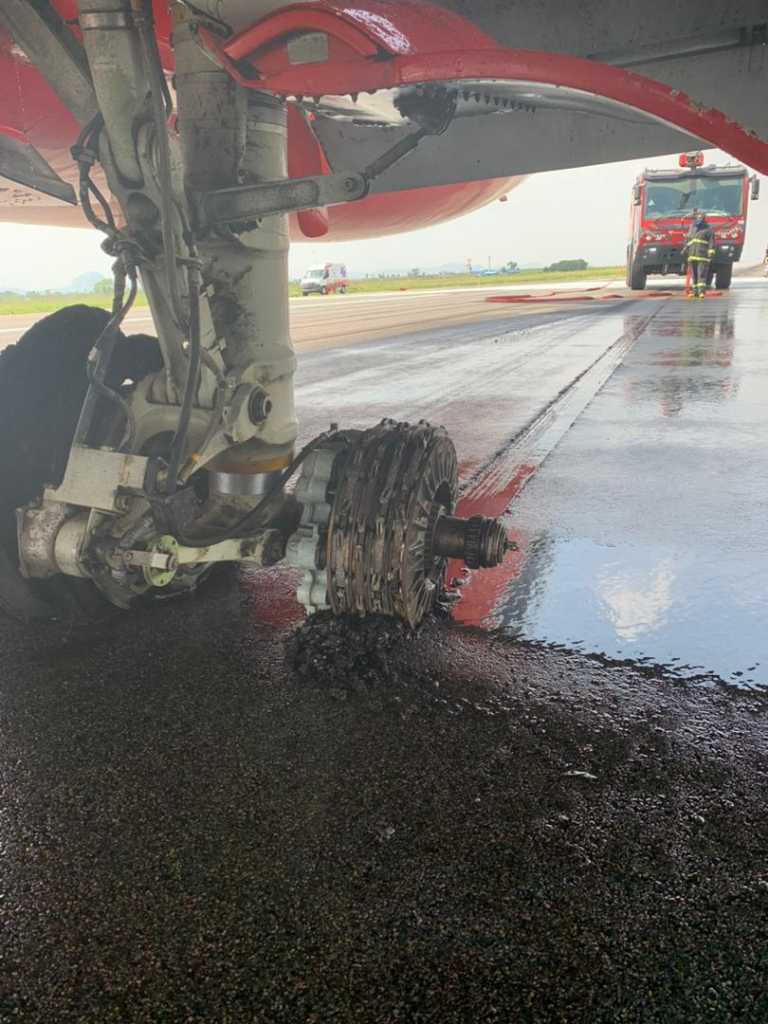 Flights Disruptions: Runway Closed After Max-Air Emergency Landing In Abuja Airport
Nnamdi Azikiwe International Airport in Abuja was on Sunday shut down, following an emergency landing involving Max Air aircraft.
Faithful Hope-Ivbaze, the Acting General Manager, Corporate Affairs of the Federal Airports Authority of Nigeria, (FAAN) confirmed that the runway was currently closed after an airline had an emergency landing.
"It involves one of the domestic airlines, but I don't have the details. We will get to know the details later. The airplane had an emergency landing," Hope-Ivbaze said.
In a viral video, Mike Ogirima, former president of the Nigeria Medical Association (NMA), who was on the aircraft when the incident occurred said the tyre of Max Air aircraft burst after takeoff at Yola Airport.
However, the aircraft made emergency landing in Abuja with emergency officials already on ground to address the issue before the passengers disembarked at the runway.
"We thank God. We are still on the runway and pilot has reassured us. He has called for the stairs and we are now disembarking from the runway to be evacuated to the airport building at the arrival hall," Ogirima said.
"We bless God because we have witnessed the pull out of the tyre right from the airport in Yola and we went into prayer session. I never announced it as a surgeon so as not to cause any panic but we bless God."
The passengers were safely disembarked from the runway while the runway has been temporarily shut until the evacuation of the aircraft.
Adetunji Oketumbi, general manager, Public Affairs, AIB, Accident Investigation Bureau, Nigeria, (AIB-N) said "there is an occurrence at the Abuja airport and our team are on their way to the place. I have told them to update me when they get there."
Oketumbi, who did not disclose the airline's name said he needed to verify the details with his team who were almost at the place of the incident.