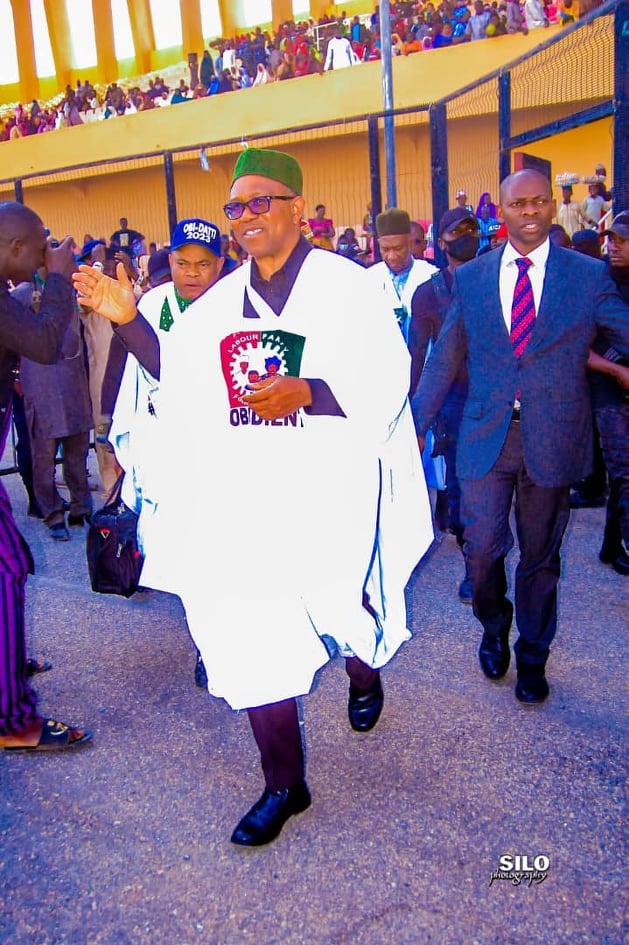 Former Anambra Gov. Obiano Urge Party To Adopt Peter Obi As Its Presidential Candidate
With only 21-days left for the 2023 Presidential election, an Awka-based Political Scientist, Dr Emmanuel Obiano, has appealed to the National Leadership of the All Progressive Grand Alliance (APGA), to adopt the Presidential Candidate of the Labour Party, Mr Peter Obi, as it candidate for the February 25th election.
This adoption is coming three months after Governor Soludo who is also the national leader of APGA, in a broadcast said he is not supporting Mr. Obi, because he will not win and that the election is for only two contestants, Asiwaju Ahmed Bola Tinubu of the All Progressive Congress (APC) and Alhaji Atiku Abubakar of the People Democratic Party (PDP), even thou, APGA has a Presidential Candidate, Prof. Peter Umeadi, also in the contest.
He urged APGA leadership to do the same to Peter Obi, who is a son of the soil of Anambra State, what it did in 2015 when the party adopted as its Presidential Candidate an Ijaw man from Bayelsa State [Goodluck Jonathan] who was then the bona fide candidate of the Peoples Democratic Party (PDP).The appeal was contained in a statement he signed and made available to Journalists in Awka, on Saturday.
The statement read in part, "With only a few weeks to the commencement of the 2023 General Elections, this is a period for intense political discussion by all and sundry, whether politician or political observer. As the election dates draw nearer, the intensity of political discussions increases.
"Like other Nigerians, I have been engaged in political discussions at various levels. With confidence, I have marshaled out my points, giving in-depth analysis as a trained Political Scientist, Certified Strategist and practicing Consultant. With the privilege of having had a real-life experience of Nigeria's early post-independent period, hardly has any issue of Nigeria's political economy unnerved me, except one, at present."
NIGERIAN TRIBUNE