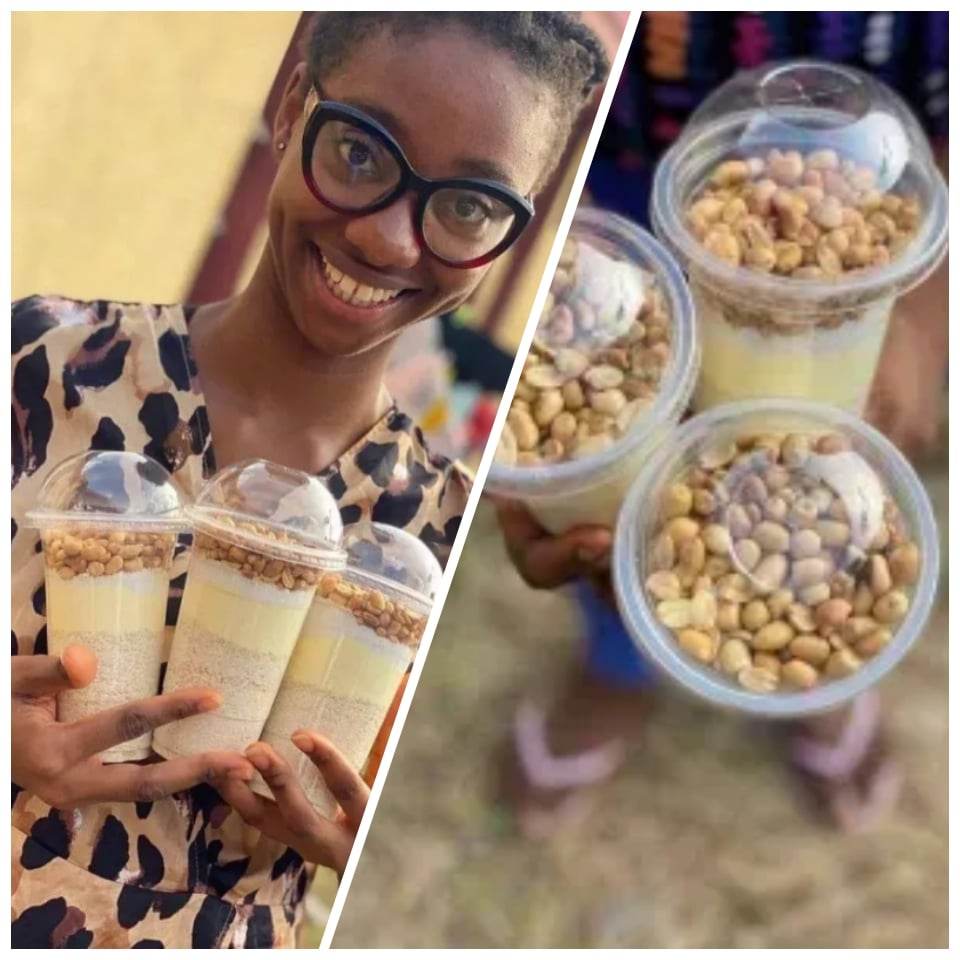 Garri Becomes Futuristic As 21 Year Old 400 Level ABSU Student, Invents Garfait
The 21-year-old Maureen Emenike who is a 400-level student at Abia state university has added Garfait to her hustle and won the hearts of many Nigerians with this perfect combination of garri, groundnut, sugar, milk and toppings.
Garfait is a rich combination of garri, milk, sugar and groundnut. They have other toppings such as peanuts, Kuli Kuli and dried coconuts.
Her major goal is to change the narrative about garri being a Sapa meal. She thinks Garri deserves better. It's been saving lives forever.
Maureen, a 400L student of Abia State University, said "Initially when I started, I filled the cup with the ingredients but I've worked with the corrections I've received and I've reduced it to give more space for swelling so people can take it on-the-go."
She added, that students buy her Garfait, pour water, dip a spoon, stir and voila. What a product.
This could be a tool for culture shaping just like we have jollof rice which is consumed by foreigners, all we needed for jollof to scale is for a futuristic and intelligent chef to strike a deal with international Chef Ramsey and voila the whole world begins to consume jollof rice.
These are the kind of things we want to see young people do.