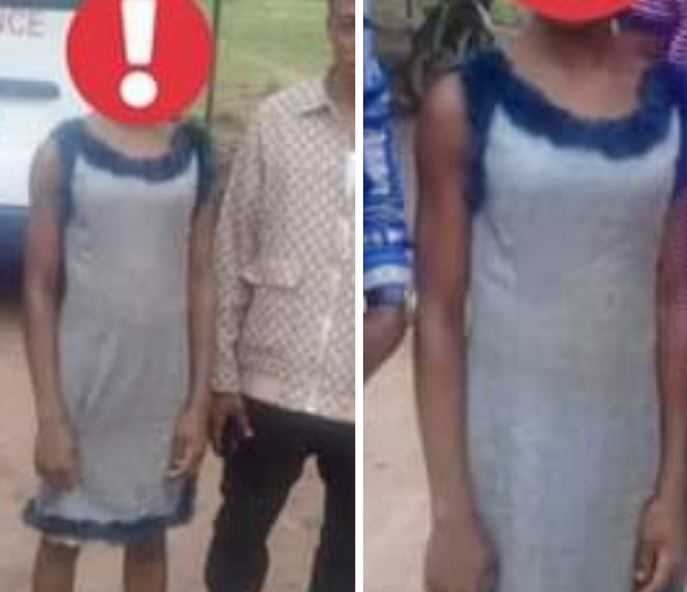 Group Seek Justice For 11 Years Old Girl Gangraped By 2 Married Men
An 11-year-old girl was allegedly gangr*ped by two married men at Ndiolumbe Nvosi village in Isiala Ngwa South Local Government Area of Abia State.
The incident happened on Sunday, August 20, 2023, when the victim's mother, a widow, sent her on an errand.
The Abia State coordinator of Behind Bars Human Rights Defenders, Ochiegbu Marvelous, who confirmed the incident on Tuesday, August 22, said one of the suspects identified simply as Ezigbo, has been arrested while efforts are being made to apprehend the other.
He also revealed that certain persons want the victim's mother to 'settle' the case out of court.
"We are a group of human rights activists and lawyers that hate injustice. I felt bad today receiving these complaints from a poor widow in Nvosi Isiala Ngwa. In her words "Nwam biko come and help me ooo. They r*ped my 11year old girl ooo and they are talking about settlement," Mr. Ochiegbu.
"We are fully representing the little girl. We don't accept settlement of any kind. Just imagine this little girl to be your daughter and someone did this to her? What will be your actions? They kept mute!
"The case is currently reported to Area command Isialangwa Police station But am not comfortable seeing a male Police Constable (IPO) handling a case of Child defilement, I thought a female officer should do that best. They will be charged to court as soon as the investigation is over by the police."
Narrating her ordeal, the victim said one of the suspects, Ezigbo, had been harassing her.
"My mommy sent me on errand on Sunday evening. On my way I saw Ezigbo and he told me to come. I told him to leave me and that I am not interested in whatever he wanted to say," she said.
"After delivering the message, I wanted to pass the same road but changed my mind as he may catch me. I decided to follow a backyard road. As I was about to pass a school, Ezigbo appeared out of nowhere. He said 'I finally caught you',"
"I ran away and he chased me. I took refuge in Dee Sunday's house but the man was not around. I stayed a while in the house. I thought Ezigbo had left but when I came out of the house, he and the other man, who is also from my village, caught me.
"Ezigbo covered my mouth so I wouldn't be able to scream for help. He and the other man dragged me to one place where they tore my clothes and pant and r*ped me."