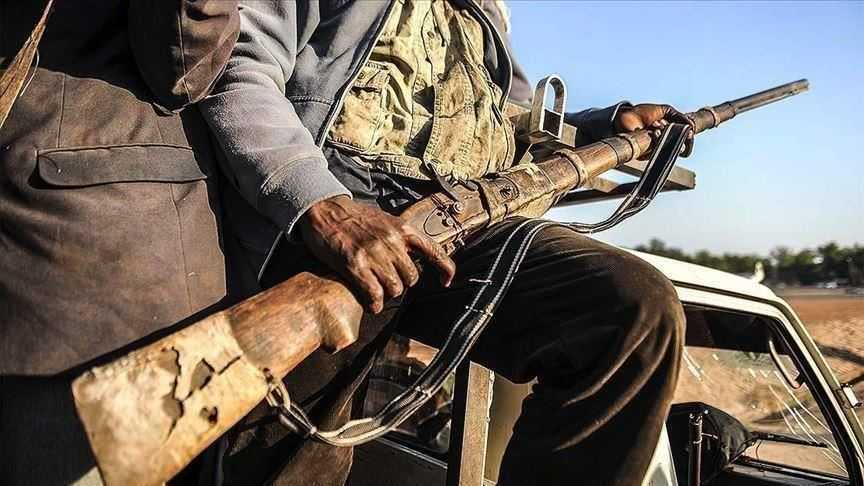 Gunmen Kills Gang Member While Shooting At Yet To Be Identified Young Man In Anambra
At least two persons have been reportedly killed by unknown gunmen at Mgbuka-Amanzu Road by Pillar Bread junction, on Obibuenyi Street, Okpoko, in the Ogbaru Local Government Area of Anambra State,
It was learnt that the two persons were killed during an attack in the area on Sunday.
The gunmen, numbering about four and riding in a tricycle, double-crossed an unidentified man going to church, shot and dispossessed him of his belongings and fled.
According an eye witness, the assailants fired some shots into the air before leaving the scene in a commando-like manner, but unfortunately for them, the bullet hit one of them and he died instantly.
The gunmen were said to have quickly removed the corpse of their gang-member from the tricycle and dumped it by the roadside as they drove about 50 meters away from the scene.
The source said, "We don't know if it is a case of robbery attack or assassins. But as the armed men were firing the shots, the bullet hit one of the gang members inside the tricycle and he died, as they moved about 50 meters away from the scene, they dropped the lifeless body of their member and finally zoomed off.
"The police from the Okpoko police division came this morning to evacuate the two corpses."
DSP Tochukwu Ikenga, the state police spokesman, confirmed the incident, noting that the police recovered the lifeless body of a yet-to-be identified young man.
Ikenga said, "On 22/01/2023 by 10:45pm, police operatives responding to a distress call along Obibuenyi Street, Okpoko, recovered the lifeless body of an unidentified young man, who allegedly is an armed robber.
"Information from one of the eyewitnesses revealed that the four-man gang robbers operating with a tricycle in an attempt to rob a victim of his personal belongings mistakenly shot one of their gang members.
"While the victim escaped, the robbers abandoned their member with bullet wound on his chest and fled the scene. Patrols have been intensified in the area and further development shall be communicated please."
Source: ANAMBRA PEOPLE reports.